Others titles
Injured Persons Data by Transportation Mode 1960-2020
United States Transportation Mode To Injured Persons Data 1960-2020
Keywords
Highway Injuries
Accidents in Rails
Aviation Accidents
Marine Injuries
Pipeline Injuries
Transportation Injury
Transportation Mode
Injured Persons by Transportation Mode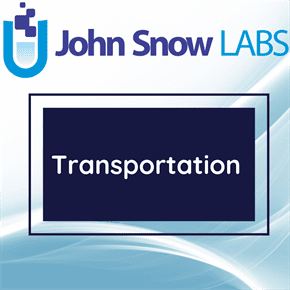 The dataset contains information on the injured persons with different modes of transportation in U.S. It contains the number of injured persons on highway, rails, aviation, marine and pipeline. Highway transportation includes passenger cars, light trucks and vans, pedestrians, motorcycles, pedalcycles, medium and heavy trucks, buses and Others. Rail includes freight, passenger, and commuter rail (Trespassing), rail transit.
Log in to download
Complexity
Get The Data
For getting access to data download links please read and accept the end-user license agreement.
Your Data License
Research

Non-Commercial, Share-Alike, Attribution

Free Forever

Commercial

Commercial Use, Remix & Adapt, White Label Log in to download
Description
Transport or transportation is the movement of humans, animals and goods from one location to another. Modes of transport include air, rail, road, water, cable, pipeline and space. The field can be divided into infrastructure, vehicles and operations. Transport is important because it enables trade between people, which is essential for the development of civilizations. Transport infrastructure consists of the fixed installations including roads, railways, airways, waterways, canals and pipelines and terminals such as airports, railway stations, bus stations, warehouses, trucking terminals, refueling depots (including fueling docks and fuel stations) and seaports. Terminals may be used both for interchange of passengers and cargo and for maintenance. Vehicles traveling on these networks may include automobiles, bicycles, buses, trains, trucks, people, helicopters, watercraft, spacecraft and aircraft. Marine includes recreational boating, cargo transport, commercial fishing and commercial passenger. Aviation includes general aviation, airlines and air taxi commuter. Pipeline includes gas and liquids. Compiled and published by the U.S. Department of Transportation's Bureau of Transportation Statistics (BTS), National Transportation Statistics presents information on the U.S. transportation system, including its physical components, safety record, economic performance, energy use, and environmental impacts.
To reduce double counting, the following adjustments are made to Total Injuries: For railroad, injuries involving motor vehicles at public highway-rail grade crossings are excluded because such fatalities are assumed to be included in highway fatalities. For transit, non-rail modes, including aerial tramway, motor bus, bus rapid transit, commuter bus, demand response, demand taxi, ferryboat, jitney, public, trolleybus, and vanpool injuries are excluded because they are counted as Water and Highway fatalities. Highway numbers including totals are estimates rather than actual counts. The estimates are calculated from data obtained from a nationally representative sample of crashes collected through NHTSA's General Estimates System (GES). Crash and injury statistics are based on data from the National Automotive Sampling System (NASS) General Estimates System (GES). The NASS GES is a probability based sample of police-reported crashes from 60 locations across the country, from which estimates of national totals for injury and property-damage-only crashes are derived. Estimates are rounded to the nearest 1,000. Estimates less than 500 indicate that the sample size was too small to produce a meaningful estimate and should be rounded to zero. Water injury data for 2001 and before is not comparable with later year due to a change in the reporting system. Current version of this table is not comparable with the versions before 2014 because of the categories changing for some modes. Pipeline incudes serious incidents only.
About this Dataset
Data Info
| | |
| --- | --- |
| Date Created | 2017-04-01 |
| Last Modified | 2022-11-08 |
| Version | 2022-11-08 |
| Update Frequency | Irregular |
| Temporal Coverage | 1960-2020 |
| Spatial Coverage | United States |
| Source | John Snow Labs; U.S. Bureau of Transportation Statistics; |
| Source License URL | |
| Source License Requirements | N/A |
| Source Citation | N/A |
| Keywords | Highway Injuries, Accidents in Rails, Aviation Accidents, Marine Injuries, Pipeline Injuries, Transportation Injury, Transportation Mode |
| Other Titles | Injured Persons Data by Transportation Mode 1960-2020, United States Transportation Mode To Injured Persons Data 1960-2020 |
Data Fields
| Name | Description | Type | Constraints |
| --- | --- | --- | --- |
| Year | Year of data | date | - |
| Total_Injured_Persons | Total number of injured persons | integer | level : Ratio |
| Total_Injured_Persons_Air | Total number of seriously injured persons in transportation mode by Air | integer | level : Ratio |
| Total_Injured_Persons_US_Air_Carrier | Total number of seriously injured persons in transportation mode Air. Includes all service operating under 14 CFR 121 (Scheduled air carriers). Since Mar. 20, 1997, 14 CFR 121 includes only aircraft with 10 or more seats formerly operated under 14 CFR 135. This change makes it difficult to compare pre-1997 data for 14 CFR 121 and 14 CFR 135 with more recent years' data | integer | level : Ratio |
| Total_Injured_Persons_Commuter_Carrier | Total number of injured persons in Commuter air carriers. Includes all scheduled service operating under 14 CFR 135 (Commuter air carriers). Before Mar. 20, 1997, 14 CFR 135 applied to aircraft with 30 or fewer seats. Since March 20, 1997, 14 CFR 135 includes only aircraft with fewer than 10 seats. This change makes it difficult to compare pre-1997 data for 14 CFR 121 and 14 CFR 135 with more recent years' data | integer | level : Ratio |
| Total_Injured_Persons_On_Demand_Air_Taxi | Total number of injured persons on Demand Air taxi. Includes Nonscheduled service operating under 14 CFR 135 (On-demand air taxis) | integer | level : Ratio |
| Total_Injured_Persons_General_Aviation | Total number of injured persons in general aviation. Includes all operations other than those operating under 14 CFR 121 and 14 CFR 135 | integer | level : Ratio |
| Total_Injured_Persons_Highway | Total number of injured persons in highway | integer | level : Ratio |
| Total_Injured_Persons_Passenger_Car_Occupants | Total number of injured persons in passenger car | integer | level : Ratio |
| Total_Injured_Persons_Motorcyclists | Total number of injured persons among motorcyclists | integer | level : Ratio |
| Total_Injured_Persons_Truck_Occupants_Light | Total number of injured persons among truck occupants. Includes Light trucks defined as trucks of 10,000 pounds gross vehicle weight rating or less, including pickups, vans, truck-based station wagons, and utility vehicles | integer | level : Ratio |
| Total_Injured_Persons_Truck_Occupants_Large | Total number of injured persons among motorcyclists. Includes Large trucks defined as trucks over 10,000 pounds gross vehicle weight rating, including single-unit trucks and truck tractors | integer | level : Ratio |
| Total_Injured_Persons_Bus_Occupants | Total number of injured persons among bus occupants | integer | level : Ratio |
| Total_Injured_Persons_Pedestrians | Total number of injured persons among pedestrians | integer | level : Ratio |
| Total_Injured_Persons_Pedalcyclists | Total number of injured persons among pedalcyclists | integer | level : Ratio |
| Total_Injured_Persons_Other_Incident | Total number of injured persons in other incidents. Includes occupants of other unknown vehicle types and other nonmotorists | integer | level : Ratio |
| Total_Injured_Persons_Railroad_Alone | Total number of injured persons in railroad accidents. Railroad injury data for 1975 and before is not comparable with later years due to a change in the reporting system | integer | level : Ratio |
| Total_Injured_Persons_Train_Accidents_Rail_Roads | Total number of injured persons in train accidents | integer | level : Ratio |
| Total_Injured_Persons_Highway_Rail_Grade_Crossing_Railroads | Total number of injured persons among motorcyclists | integer | level : Ratio |
| Total_Injured_Persons_Rail_Road_Trespassers | Total number of injured persons among trespassers | integer | level : Ratio |
| Total_Injured_Persons_Other_Incidents_Railroads | Total number of injured persons among other railroad incidents. Other incidents are events other than Train Accidents or Crossing Incidents that cause physical harm to persons | integer | level : Ratio |
| Total_Injured_Persons_Transit_Total | Total number of injured persons among transit total. Includes transit employee, contract worker, passenger, revenue facility occupant, and other injuries for all modes reported in the National Transit Database | integer | level : Ratio |
| Total_Injured_Persons_Passenger_Or_Occupant | Total number of injured persons passengers or occupants | integer | level : Ratio |
| Total_Injured_Persons_Employee_Or_Worker | Total number of injured persons as employees or workers | integer | level : Ratio |
| Total_Injured_Persons_Other_Incident_Transit | Total number of injured persons among other incidents in transit | integer | level : Ratio |
| Total_Injured_Persons_Water | Total number of injured persons in water mode of transport. Passenger, freight, and industrial/other include only closed cases where vessels were involved in a marine casualty as of April 6, 2015. Open cases by fiscal year not included above: CY 2002 = 0, CY 2003 = 5, CY 2004 = 5, CY 2005 = 8, CY 2006 = 4, CY 2007 = 7, CY 2008 = 19, CY 2009 = 38, CY 2010 = 36, CY 2011 = 120, CY 2012 = 644, CY 2013 = 727, and CY 2014 = 742 | integer | level : Ratio |
| Total_Injured_Persons_Passenger_Vessel | Total number of injured persons in passenger vessel, includes passenger ship, research vessel, and schoolship and only closed cases where vessels were involved in a marine casualty as of April 6, 2015. Open cases by fiscal year not included above: CY 2002 = 0, CY 2003 = 5, CY 2004 = 5, CY 2005 = 8, CY 2006 = 4, CY 2007 = 7, CY 2008 = 19, CY 2009 = 38, CY 2010 = 36, CY 2011 = 120, CY 2012 = 644, CY 2013 = 727, and CY 2014 = 742 | integer | level : Ratio |
| Total_Injured_Persons_Freight_Vessel | Total number of injured persons in freight vessel. Freight vessel includes barge, bulk carrier, fishing vessel, general dry cargo ship, misc. vessel, offshore, refrigerated, Ro-Ro, tanker, and towing vessel and only closed cases where vessels were involved in a marine casualty as of April 6, 2015. Open cases by fiscal year not included above: CY 2002 = 0, CY 2003 = 5, CY 2004 = 5, CY 2005 = 8, CY 2006 = 4, CY 2007 = 7, CY 2008 = 19, CY 2009 = 38, CY 2010 = 36, CY 2011 = 120, CY 2012 = 644, CY 2013 = 727, and CY 2014 = 742 | integer | level : Ratio |
| Total_Injured_Persons_Industrial_Or_Other | Total number of injured persons in Industrial/other includes fishing vessels, miscellaneous vessels, and offshore and and only closed cases where vessels were involved in a marine casualty as of April 6, 2015. Open cases by fiscal year not included above: CY 2002 = 0, CY 2003 = 5, CY 2004 = 5, CY 2005 = 8, CY 2006 = 4, CY 2007 = 7, CY 2008 = 19, CY 2009 = 38, CY 2010 = 36, CY 2011 = 120, CY 2012 = 644, CY 2013 = 727, and CY 2014 = 742 | integer | level : Ratio |
| Total_Injured_Persons_Recreational_Boating | Total number of injured persons in recreational boating includes airboats, canoes, kayaks, motorboats, pontoon, rowboats, and sailboats. Data are based on information provided by the States, the District of Columbia and the five U.S. Territories to the Coast Guard Boating Accident Report Database (BARD) system, which is subject to some under- or delayed reporting | integer | level : Ratio |
| Total_Injured_Persons_Pipeline | Total number of injured persons in pipeline mode of transporting liquid or gas | integer | level : Ratio |
| Total_Injured_Persons_Hazardous_Liquid_Pipeline | Total number of injured persons through liquid pipeline transport | integer | level : Ratio |
| Total_Injured_Persons_Gas_Pipeline | Total number of injured persons through gas pipeline transport | integer | level : Ratio |
| Total_Injured_Persons_Railroad | Total number of injured persons in railroad | integer | level : Ratio |
| Total_Injured_Persons_Rail | Total number of injured persons in rail | integer | level : Ratio |
| Total_Injured_Persons_Railroad_Train_Accidents | Total number of injured persons in train accidents | integer | level : Ratio |
| Total_Injured_Persons_Highway_Rail_Grade_Crossing | Total number of injured persons in highway rail grade crossing. Includes passenger train collisions with vehicles and people at all public and private highway-rail grade crossings | integer | level : Ratio |
| Total_Injured_Persons_Trespassers | Total number of injured persons among trespassers | integer | level : Ratio |
| Total_Injured_Persons_Other_Incidents | Total number of injured persons in other incidents | integer | level : Ratio |
| Total_Injured_Persons_Rail_Freight | Total number of injured persons in rail freight | integer | level : Ratio |
| Total_Injured_Persons_Rail_Freight_Train_Accidents | Total number of injured persons in train accidents | integer | level : Ratio |
| Total_Injured_Persons_Rail_Freight_Highway_Rail_Grade_Crossing | Total number of injured persons in Highway-rail grade crossing injuries include freight train collisions with vehicles and people at all public and private highway-rail grade crossings | integer | level : Ratio |
| Total_Injured_Persons_Rail_Freight_Trespassers | Total number of injured persons among railfreight trespassers | integer | level : Ratio |
| Total_Injured_Persons_Rail_Freight_Other_Incidents | Total number of injured persons in other incidents in rail freight | integer | level : Ratio |
| Total_Injured_Persons_Transit_Non_Rail | Total number of injured persons among transit non rail | integer | level : Ratio |
| Total_Injured_Persons_Transit_Rail | Total number of injured persons in transit rail | integer | level : Ratio |
| Total_Injured_Persons_Water_Vessel_Related | Total number of injured persons in water vessels related accidents. Vessel-related injuries include those involving damage to vessels, such as collisions or groundings. Injuries not related to vessel casualties include those from falls overboard or from accidents involving onboard equipment | integer | level : Ratio |
| Total_Injured_Persons_Water_Not_Related_To_Vessel_Casualties | Total number of injured persons in water transport not related to vessel casualties. 1992-97 data come from the Marine Safety Management Information System. Between 1998 and 2001 the U.S. Coast Guard phased in a new computer system to track safety data, the Marine Information for Safety and Law Enforcement System. During that period data come from combining entries in the Marine Safety Management Information System with entries in the Marine Information for Safety and Law Enforcement System | integer | level : Ratio |
Data Preview
| | | | | | | | | | | | | | | | | | | | | | | | | | | | | | | | | | | | | | | | | | | | | | | | |
| --- | --- | --- | --- | --- | --- | --- | --- | --- | --- | --- | --- | --- | --- | --- | --- | --- | --- | --- | --- | --- | --- | --- | --- | --- | --- | --- | --- | --- | --- | --- | --- | --- | --- | --- | --- | --- | --- | --- | --- | --- | --- | --- | --- | --- | --- | --- | --- |
| Year | Total Injured Persons | Total Injured Persons Air | Total Injured Persons US Air Carrier | Total Injured Persons Commuter Carrier | Total Injured Persons On Demand Air Taxi | Total Injured Persons General Aviation | Total Injured Persons Highway | Total Injured Persons Passenger Car Occupants | Total Injured Persons Motorcyclists | Total Injured Persons Truck Occupants Light | Total Injured Persons Truck Occupants Large | Total Injured Persons Bus Occupants | Total Injured Persons Pedestrians | Total Injured Persons Pedalcyclists | Total Injured Persons Other Incident | Total Injured Persons Railroad Alone | Total Injured Persons Train Accidents Rail Roads | Total Injured Persons Highway Rail Grade Crossing Railroads | Total Injured Persons Rail Road Trespassers | Total Injured Persons Other Incidents Railroads | Total Injured Persons Transit Total | Total Injured Persons Passenger Or Occupant | Total Injured Persons Employee Or Worker | Total Injured Persons Other Incident Transit | Total Injured Persons Water | Total Injured Persons Passenger Vessel | Total Injured Persons Freight Vessel | Total Injured Persons Industrial Or Other | Total Injured Persons Recreational Boating | Total Injured Persons Pipeline | Total Injured Persons Hazardous Liquid Pipeline | Total Injured Persons Gas Pipeline | Total Injured Persons Railroad | Total Injured Persons Rail | Total Injured Persons Railroad Train Accidents | Total Injured Persons Highway Rail Grade Crossing | Total Injured Persons Trespassers | Total Injured Persons Other Incidents | Total Injured Persons Rail Freight | Total Injured Persons Rail Freight Train Accidents | Total Injured Persons Rail Freight Highway Rail Grade Crossing | Total Injured Persons Rail Freight Trespassers | Total Injured Persons Rail Freight Other Incidents | Total Injured Persons Transit Non Rail | Total Injured Persons Transit Rail | Total Injured Persons Water Vessel Related | Total Injured Persons Water Not Related To Vessel Casualties |
| 1960 | | | | | | | | | | | | | | | | | | | | | | | | | | | | | 929 | | | | | | | | | | | | | | | | | | |
| 1965 | | | | | | | | | | | | | | | | | | | | | | | | | | | | | 927 | | | | | | | | | | | | | | | | | | |
| 1970 | | 822.0 | 107.0 | | | 715.0 | | | | | | | | | | | | | | | | | | | | | | | 780 | 254.0 | 21.0 | 233.0 | | | | | | | | | | | | | | 105.0 | |
| 1975 | | 850.0 | 81.0 | | | 769.0 | | | | | | | | | | | | | | | | | | | | | | | 2136 | 231.0 | 17.0 | 214.0 | 3596.0 | 2790.0 | | | | | 51510.0 | | | | | | | 97.0 | |
| 1980 | | 757.0 | 19.0 | 14.0 | 43.0 | 681.0 | | | | | | | | | | 62246.0 | 665.0 | 3890.0 | 474.0 | 57217.0 | | | | | | | | | 2650 | 192.0 | 15.0 | 177.0 | 3534.0 | 4786.0 | | | | | 57460.0 | 471.0 | 3844.0 | 441.0 | 52704.0 | | | 180.0 | |
| 1985 | | 589.0 | 30.0 | 14.0 | 44.0 | 501.0 | | | | | | | | | | 34304.0 | 476.0 | 2687.0 | 492.0 | 30649.0 | | | | | | | | | 2757 | 126.0 | 18.0 | 108.0 | 2395.0 | 5392.0 | | | | | 28912.0 | | | | | | | 172.0 | |
| 1990 | 3271903.0 | 485.0 | 29.0 | 11.0 | 36.0 | 409.0 | 3230666.0 | 2376439.0 | 84285.0 | 505144.0 | 41822.0 | 32691.0 | 104805.0 | 74903.0 | 10578.0 | 25143.0 | 451.0 | 2407.0 | 560.0 | 21725.0 | 54556.0 | | | | | | | | 3822 | 76.0 | 7.0 | 69.0 | 2186.0 | 4872.0 | 241.0 | 131.0 | 70.0 | 4430.0 | 20271.0 | 210.0 | 2276.0 | 490.0 | 17295.0 | 40834.0 | 13722.0 | 175.0 | |
| 1991 | 3136005.0 | 514.0 | 26.0 | 31.0 | 26.0 | 431.0 | 3096870.0 | 2234594.0 | 80435.0 | 562601.0 | 28031.0 | 20959.0 | 88446.0 | 67088.0 | 14716.0 | 23468.0 | 326.0 | 2094.0 | 534.0 | 20514.0 | 52125.0 | | | | | | | | 3967 | 98.0 | 9.0 | 89.0 | 1866.0 | 4755.0 | 82.0 | 96.0 | | | 18713.0 | | | | | 39281.0 | 12844.0 | 110.0 | |
| 1992 | 3109431.0 | 456.0 | 22.0 | 7.0 | 19.0 | 408.0 | 3069603.0 | 2231703.0 | 65099.0 | 544657.0 | 33778.0 | 20144.0 | 89184.0 | 62691.0 | 22348.0 | 21383.0 | 171.0 | 1975.0 | 540.0 | 18697.0 | 55089.0 | | | | | | | | 3683 | 118.0 | 38.0 | 80.0 | 1752.0 | 4481.0 | 60.0 | 194.0 | | | 16902.0 | | | | | 40822.0 | 14267.0 | 170.0 | 1503.0 |
| 1993 | 3185361.0 | 430.0 | 19.0 | 2.0 | 24.0 | 385.0 | 3149164.0 | 2264809.0 | 59436.0 | 600874.0 | 32102.0 | 17056.0 | 94001.0 | 67916.0 | 12969.0 | 19121.0 | 308.0 | 1837.0 | 509.0 | 16467.0 | 52668.0 | | | | | | | | 3559 | 111.0 | 10.0 | 101.0 | 1677.0 | 4725.0 | 185.0 | 162.0 | | | 14396.0 | | | | | 39584.0 | 13084.0 | 171.0 | 1398.0 |