Others titles
Medicare Plan C Average Per Member Per Month Payment
Health Insurance Payment
Medicare Advantage Plans
Part C Payment by Plan
Medicare Part C Payment by Plan
Keywords
Medicare Part C Plans
Medicaid Plan C
Medicare Plan C Payments
Medicare Advantage Plans
Medicare Part C Plan Payment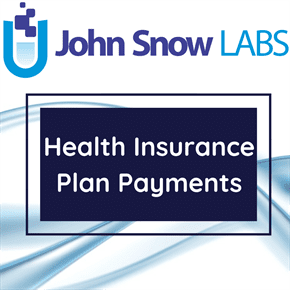 This dataset contains information provided by insurance companies regarding average payment per member per month for Medicare Part C Plans by plan level.
Log in to download
Complexity
Get The Data
For getting access to data download links please read and accept the end-user license agreement.
Your Data License
Research

Non-Commercial, Share-Alike, Attribution

Free Forever

Commercial

Commercial Use, Remix & Adapt, White Label Log in to download
Description
Medicare Part C (also called Medicare Advantage Plans) provides coverage for all Medicare services, Medicare Part A and Medicare Part B as well as extra coverage like vision, hearing and dental coverage and is covered by offered by private companies approved by Medicare. The beneficiaries has Medicare Part A (Hospital Insurance) and Medicare Part B (Medical Insurance) coverage through the Medicare Advantage Plan (Part C Plans) and not Original Medicare. Medicare pays a fixed amount for your care each month to the companies offering Medicare Advantage Plans.
The Centers for Medicare and Medicaid Services (CMS) conduct Risk Adjustment Factors to pay plans for the risk of the beneficiaries they enroll, instead of calculating an average amount of Medicare/Medicare Advantage beneficiaries. By doing so, CMS is able to make appropriate and accurate payments for enrollees with differences in expected costs. Lastly, the risk adjustment allows CMS to use standardized bids as base payments to plans. CMS risk adjusts certain plan payments, such as Part C payments made to Medicare Advantage plans.
CMS releases summary Part C and Part D payment data after the reconciliation of Part C and Part D payments, as provided in 42 CFR
§422.504(n)(1) and 42 CFR §423.505(o)(1). Additional information on the summary Part C and Part D payment data that CMS releases, can be found in CMS April 15, 2011 final rule, "Medicare Program; Changes to the Medicare Advantage and the Medicare Prescription Drug Benefit Programs for Contract Year 2012 and Other Changes," published in the Federal Register at 76 FR 21432. The categories of data are expressed at a summary level only. In addition, in instances where the level of aggregation identified in a data category was determined to be potentially insufficient to provide adequate protection against any disaggregation, such data is not included in said category. Any risk-adjusted payment is standardized to a 1.0 risk score, meaning that the included numbers are equal to the average risk-adjusted amount divided by the average risk score.
About this Dataset
Data Info
| | |
| --- | --- |
| Date Created | 2012-02-23 |
| Last Modified | 2021-09-28 |
| Version | 2021-09-28 |
| Update Frequency | Semiannual |
| Temporal Coverage | 2019 |
| Spatial Coverage | United States |
| Source | John Snow Labs; Centers for Medicare and Medicaid Services; |
| Source License URL | |
| Source License Requirements | N/A |
| Source Citation | N/A |
| Keywords | Medicare Part C Plans, Medicaid Plan C, Medicare Plan C Payments, Medicare Advantage Plans |
| Other Titles | Medicare Plan C Average Per Member Per Month Payment, Health Insurance Payment, Medicare Advantage Plans, Part C Payment by Plan, Medicare Part C Payment by Plan |
Data Fields
| Name | Description | Type | Constraints |
| --- | --- | --- | --- |
| Contract_Number | Insurance contract number, help identify the insurance plan | string | - |
| Plan_Benefit_Package | Benefit Package of the insurance plan the beneficiary is availing, help identify the insurance plan | integer | level : Nominal |
| Contract_Name | Name of insurance provider providing Part C medical cover for the beneficiary | string | - |
| Plan_Type | Type of insurance plan specification or requirements. Different plan types offer a Local HMO (health maintenance organization), Local PPO (Local Preferred Provider Organizations Plans), MSA (medical savings account), PFFS (Private Fee-For-Service) or a Regional PPO (Regional Preferred Provider Organizations Plans) | string | - |
| Average_Part_Risk_Score | Average health risk score of the beneficiary is used to calculate the insurance premiums or payments of different plan types | number | level : Ratio |
| Average_Part_AB_Payment_Per_Member_Per_Month | Average Part A and Part B per member per month payment that need to be done by the beneficiary for a particular plan | number | level : Ratio |
| Average_Part_AB_Rebate_Per_Member_Per_Month | Average rebate per member per month payment for a particular plan | number | level : Ratio |
Data Preview
| | | | | | | |
| --- | --- | --- | --- | --- | --- | --- |
| Contract Number | Plan Benefit Package | Contract Name | Plan Type | Average Part Risk Score | Average Part AB Payment Per Member Per Month | Average Part AB Rebate Per Member Per Month |
| H0028 | 4 | CHA HMO, INC. | HMO | 0.94 | 733.46 | 86.63 |
| H0028 | 7 | CHA HMO, INC. | HMO | 1.82 | 857.3 | 69.04 |
| H0028 | 11 | CHA HMO, INC. | HMO | 1.06 | 737.79 | 101.54 |
| H0028 | 12 | CHA HMO, INC. | HMO | 0.85 | 898.17 | 30.49 |
| H0028 | 13 | CHA HMO, INC. | HMO | 1.01 | 802.41 | 93.03 |
| H0028 | 14 | CHA HMO, INC. | HMO | 1.14 | 747.89 | 131.02 |
| H0028 | 15 | CHA HMO, INC. | HMO | 1.61 | 857.11 | 76.57 |
| H0028 | 16 | CHA HMO, INC. | HMO | 1.08 | 778.09 | 86.26 |
| H0028 | 17 | CHA HMO, INC. | HMO | 1.13 | 788.76 | 112.54 |
| H0028 | 18 | CHA HMO, INC. | HMO | 1.45 | 853.46 | 61.67 |