Others titles
Medicare Drug Spending Data
Medicare Drug Cost and Drug Spending
Medicare Part D Drug Cost and Utilization
Keywords
Medicare
CMS Drugs
CMS Drug Costs
Drug Utilization
Medicare Spending
Part D Drugs
Medicare Part D Drug Cost and Utilization Data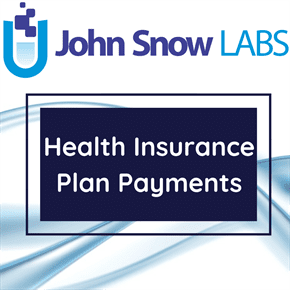 The 2015 Medicare Part D Drug Cost and Utilization Dataset presents drug spending and utilization information on Medicare Part D drugs (drugs patients generally administer themselves) and includes annual data for 2011 to 2015.
Log in to download
Complexity
Get The Data
For getting access to data download links please read and accept the end-user license agreement.
Your Data License
Research

Non-Commercial, Share-Alike, Attribution

Free Forever

Commercial

Commercial Use, Remix & Adapt, White Label Log in to download
Description
Part D drug information is available from the Part D Prescription Drug Event (PDE) data and is available for a subset (~70%) of Medicare beneficiaries. For Part D drugs, spending is based on the gross drug cost, which represents total spending for the prescription claim, including Medicare, plan, and beneficiary payments.
PDE records were summarized by drug by linking National Drug Codes (NDCs), which are available in the PDE data, to the First Databank MedKnowledge database and aggregating by brand name and generic name. Any over-the-counter drugs in the PDE data were excluded from the analysis. Data from all Part D organization and plan types were included in the analysis. Data were aggregated across all strengths, dosage forms, and routes of administration, except for the unit cost change calculations, as described below.
The annual change in average cost per unit reflects the weighted percent change in average cost per unit from the prior year and is calculated for drugs utilized by more than 1,000 beneficiaries in both years. Since drugs are available in multiple strengths and dosage forms, the percentage change in unit cost was first calculated at the brand name, generic name, strength, dosage form, and route of administration level, and then a weighted average at the brand name and generic name level was calculated for inclusion in this file using the total number of claims as a weight. Note, manually calculating the percent change in unit cost using the overall "Average Cost per Unit" variables from each year may result in a difference between the weighted average percent change in unit cost reported in this file since the calculation does not account for differing strengths and dosage forms.
About this Dataset
Data Info
| | |
| --- | --- |
| Date Created | 2015 |
| Last Modified | 2016-06-12 |
| Version | 2016-06-12 |
| Update Frequency | Annual |
| Temporal Coverage | 2011-2015 |
| Spatial Coverage | United States |
| Source | John Snow Labs; Centers for Medicare and Medicaid Services; |
| Source License URL | |
| Source License Requirements | N/A |
| Source Citation | N/A |
| Keywords | Medicare, CMS Drugs, CMS Drug Costs, Drug Utilization, Medicare Spending, Part D Drugs |
| Other Titles | Medicare Drug Spending Data, Medicare Drug Cost and Drug Spending, Medicare Part D Drug Cost and Utilization |
Data Fields
| Name | Description | Type | Constraints |
| --- | --- | --- | --- |
| Brand_Name | First Databank Brand Name of the drug | string | required : 1 |
| Generic_Name | First Databank Generic Name of the drug | string | required : 1 |
| Claim_Count_2011 | Number of Medicare Part D Prescription Drug Events. Includes original prescriptions and refills | integer | level : Ratio |
| Total_Spending_2011 | Aggregate drug spending for the Part D program | number | - |
| Beneficiary_Count_2011 | Number of Medicare Part D beneficiaries utilizing the drug | integer | level : Ratio |
| Total_Annual_Spending_Per_User_2011 | Total Spending divided by the number of unique beneficiaries utilizing the drug (Beneficiary Count) during the benefit year | number | - |
| Unit_Count_2011 | Total dosage units of medication dispensed across the calendar year (e.g. number of tablets, grams, milliliters or other units) | number | level : Ratio |
| Average_Cost_Per_Unit_2011 | Total Spending divided by the number of dosage units. For drugs with multiple strengths, dosage forms and routes of administration, this is a claim-weighted average unit cost | number | - |
| Beneficiary_Count_No_LIS_2011 | Number of Medicare Part D beneficiaries utilizing the drug who do not qualify for a Low Income Subsidy (LIS), a program available under the Part D program to provide extra help to pay for prescription drug cost | integer | level : Ratio |
| Average_Beneficiary_Cost_Share_No_LIS_2011 | Average amount that beneficiaries without an LIS using the drug paid out of pocket during the year | number | - |
| Beneficiary_Count_LIS_2011 | Number of Medicare Part D beneficiaries utilizing the drug who qualify for an LIS | integer | level : Ratio |
| Average_Beneficiary_Cost_Share_LIS_2011 | Average amount that beneficiaries with an LIS using the drug paid out of pocket during the year | number | - |
| Claim_Count_2012 | Number of Medicare Part D Prescription Drug Events. Includes original prescriptions and refills | integer | level : Ratio |
| Total_Spending_2012 | Aggregate drug spending for the Part D program | number | - |
| Beneficiary_Count_2012 | Number of Medicare Part D beneficiaries utilizing the drug | integer | level : Ratio |
| Total_Annual_Spending_Per_User_2012 | Total Spending divided by the number of unique beneficiaries utilizing the drug (Beneficiary Count) during the benefit year | number | - |
| Unit_Count_2012 | Total dosage units of medication dispensed across the calendar year (e.g. number of tablets, grams, milliliters or other units) | number | level : Ratio |
| Average_Cost_Per_Unit_2012 | Total Spending divided by the number of dosage units. For drugs with multiple strengths, dosage forms and routes of administration, this is a claim-weighted average unit cost | number | - |
| Beneficiary_Count_No_LIS_2012 | Number of Medicare Part D beneficiaries utilizing the drug who do not qualify for a Low Income Subsidy (LIS), a program available under the Part D program to provide extra help to pay for prescription drug cost | integer | level : Ratio |
| Average_Beneficiary_Cost_Share_No_LIS_2012 | Average amount that beneficiaries without an LIS using the drug paid out of pocket during the year | number | - |
| Beneficiary_Count_LIS_2012 | Number of Medicare Part D beneficiaries utilizing the drug who qualify for an LIS | integer | level : Ratio |
| Average_Beneficiary_Cost_Share_LIS_2012 | Average amount that beneficiaries with an LIS using the drug paid out of pocket during the year | number | - |
| Claim_Count_2013 | Number of Medicare Part D Prescription Drug Events. Includes original prescriptions and refills | integer | level : Ratio |
| Total_Spending_2013 | Aggregate drug spending for the Part D program | number | - |
| Beneficiary_Count_2013 | Number of Medicare Part D beneficiaries utilizing the drug | integer | level : Ratio |
| Total_Annual_Spending_Per_User_2013 | Total Spending divided by the number of unique beneficiaries utilizing the drug (Beneficiary Count) during the benefit year | number | - |
| Unit_Count_2013 | Total dosage units of medication dispensed across the calendar year (e.g. number of tablets, grams, milliliters or other units) | number | level : Ratio |
| Average_Cost_Per_Unit_2013 | Total Spending divided by the number of dosage units. For drugs with multiple strengths, dosage forms and routes of administration, this is a claim-weighted average unit cost | number | - |
| Beneficiary_Count_No_LIS_2013 | Number of Medicare Part D beneficiaries utilizing the drug who do not qualify for a Low Income Subsidy (LIS), a program available under the Part D program to provide extra help to pay for prescription drug cost | integer | level : Ratio |
| Average_Beneficiary_Cost_Share_No_LIS_2013 | Average amount that beneficiaries without an LIS using the drug paid out of pocket during the year | number | - |
| Beneficiary_Count_LIS_2013 | Number of Medicare Part D beneficiaries utilizing the drug who qualify for an LIS | integer | level : Ratio |
| Average_Beneficiary_Cost_Share_LIS_2013 | Average amount that beneficiaries with an LIS using the drug paid out of pocket during the year | number | - |
| Claim_Count_2014 | Number of Medicare Part D Prescription Drug Events. Includes original prescriptions and refills | integer | level : Ratio |
| Total_Spending_2014 | Aggregate drug spending for the Part D program | number | - |
| Beneficiary_Count_2014 | Number of Medicare Part D beneficiaries utilizing the drug | integer | level : Ratio |
| Total_Annual_Spending_Per_User_2014 | Total Spending divided by the number of unique beneficiaries utilizing the drug (Beneficiary Count) during the benefit year | number | - |
| Unit_Count_2014 | Total dosage units of medication dispensed across the calendar year (e.g. number of tablets, grams, milliliters or other units) | number | level : Ratio |
| Average_Cost_Per_Unit_2014 | Total Spending divided by the number of dosage units. For drugs with multiple strengths, dosage forms and routes of administration, this is a claim-weighted average unit cost | number | - |
| Beneficiary_Count_No_LIS_2014 | Number of Medicare Part D beneficiaries utilizing the drug who do not qualify for a Low Income Subsidy (LIS), a program available under the Part D program to provide extra help to pay for prescription drug cost | integer | level : Ratio |
| Average_Beneficiary_Cost_Share_No_LIS_2014 | Average amount that beneficiaries without an LIS using the drug paid out of pocket during the year | number | - |
| Beneficiary_Count_LIS_2014 | Number of Medicare Part D beneficiaries utilizing the drug who qualify for an LIS | integer | level : Ratio |
| Average_Beneficiary_Cost_Share_LIS_2014 | Average amount that beneficiaries with an LIS using the drug paid out of pocket during the year | number | - |
| Claim_Count_2015 | Number of Medicare Part D Prescription Drug Events. Includes original prescriptions and refills | integer | level : Ratio |
| Total_Spending_2015 | Aggregate drug spending for the Part D program | number | - |
| Beneficiary_Count_2015 | Number of Medicare Part D beneficiaries utilizing the drug | integer | level : Ratio |
| Total_Annual_Spending_Per_User_2015 | Total Spending divided by the number of unique beneficiaries utilizing the drug (Beneficiary Count) during the benefit year | number | - |
| Unit_Count_2015 | Total dosage units of medication dispensed across the calendar year (e.g. number of tablets, grams, milliliters or other units) | number | level : Ratio |
| Average_Cost_Per_Unit_2015 | Total Spending divided by the number of dosage units. For drugs with multiple strengths, dosage forms and routes of administration, this is a claim-weighted average unit cost | number | - |
| Beneficiary_Count_No_LIS_2015 | Number of Medicare Part D beneficiaries utilizing the drug who do not qualify for a Low Income Subsidy (LIS), a program available under the Part D program to provide extra help to pay for prescription drug cost | integer | level : Ratio |
| Average_Beneficiary_Cost_Share_No_LIS_2015 | Average amount that beneficiaries without an LIS using the drug paid out of pocket during the year | number | - |
| Beneficiary_Count_LIS_2015 | Number of Medicare Part D beneficiaries utilizing the drug who qualify for an LIS | integer | level : Ratio |
| Average_Beneficiary_Cost_Share_LIS_2015 | Average amount that beneficiaries with an LIS using the drug paid out of pocket during the year | number | - |
| Percent_Annual_Change_in_Average_Cost_Per_Unit_2015 | Weighted-average percent change in average cost per unit for all strengths, dosage forms, administration routes for the drug. Available for drugs utilized by more than 1,000 beneficiaries in 2014 and 2015 | integer | level : Ratio |
Data Preview
| | | | | | | | | | | | | | | | | | | | | | | | | | | | | | | | | | | | | | | | | | | | | | | | | | | | | |
| --- | --- | --- | --- | --- | --- | --- | --- | --- | --- | --- | --- | --- | --- | --- | --- | --- | --- | --- | --- | --- | --- | --- | --- | --- | --- | --- | --- | --- | --- | --- | --- | --- | --- | --- | --- | --- | --- | --- | --- | --- | --- | --- | --- | --- | --- | --- | --- | --- | --- | --- | --- | --- |
| Brand Name | Generic Name | Claim Count 2011 | Total Spending 2011 | Beneficiary Count 2011 | Total Annual Spending Per User 2011 | Unit Count 2011 | Average Cost Per Unit 2011 | Beneficiary Count No LIS 2011 | Average Beneficiary Cost Share No LIS 2011 | Beneficiary Count LIS 2011 | Average Beneficiary Cost Share LIS 2011 | Claim Count 2012 | Total Spending 2012 | Beneficiary Count 2012 | Total Annual Spending Per User 2012 | Unit Count 2012 | Average Cost Per Unit 2012 | Beneficiary Count No LIS 2012 | Average Beneficiary Cost Share No LIS 2012 | Beneficiary Count LIS 2012 | Average Beneficiary Cost Share LIS 2012 | Claim Count 2013 | Total Spending 2013 | Beneficiary Count 2013 | Total Annual Spending Per User 2013 | Unit Count 2013 | Average Cost Per Unit 2013 | Beneficiary Count No LIS 2013 | Average Beneficiary Cost Share No LIS 2013 | Beneficiary Count LIS 2013 | Average Beneficiary Cost Share LIS 2013 | Claim Count 2014 | Total Spending 2014 | Beneficiary Count 2014 | Total Annual Spending Per User 2014 | Unit Count 2014 | Average Cost Per Unit 2014 | Beneficiary Count No LIS 2014 | Average Beneficiary Cost Share No LIS 2014 | Beneficiary Count LIS 2014 | Average Beneficiary Cost Share LIS 2014 | Claim Count 2015 | Total Spending 2015 | Beneficiary Count 2015 | Total Annual Spending Per User 2015 | Unit Count 2015 | Average Cost Per Unit 2015 | Beneficiary Count No LIS 2015 | Average Beneficiary Cost Share No LIS 2015 | Beneficiary Count LIS 2015 | Average Beneficiary Cost Share LIS 2015 | Percent Annual Change in Average Cost Per Unit 2015 |
| 10 WASH | SULFACETAMIDE SODIUM | 24.0 | 1569.19 | 16.0 | 98.07 | 5170.0 | 0.3 | | | | | | | | | | | | | | | | | | | | | | | | | | | | | | | | | | | | | | | | | | | | | |
| 1ST TIER UNIFINE PENTIPS | PEN NEEDLE, DIABETIC | 2472.0 | 57666.73 | 893.0 | 64.58 | 293160.0 | 0.2 | 422.0 | 42.35 | 471.0 | 7.55 | 3486.0 | 75786.01 | 1261.0 | 60.1 | 405484.0 | 0.19 | 607.0 | 38.24 | 654.0 | 6.5 | 4413.0 | 95304.09 | 1633.0 | 58.36 | 522780.0 | 0.18 | 833.0 | 35.62 | 800.0 | 5.88 | 6788.0 | 150749.66 | 2769.0 | 54.44 | 813255.0 | 0.19 | 1481.0 | 32.14 | 1288.0 | 5.13 | 10749.0 | 257895.63 | 5173.0 | 49.85 | 1335132.0 | 0.19 | 2878.0 | 27.31 | 2295.0 | 3.99 | 2.0 |
| 1ST TIER UNIFINE PENTIPS PLUS | PEN NEEDLE, DIABETIC | | | | | | | | | | | | | | | | | | | | | | | | | | | | | | | 1137.0 | 27282.97 | 619.0 | 44.08 | 137290.0 | 0.2 | 313.0 | 23.87 | 306.0 | 2.62 | 2943.0 | 73396.65 | 1470.0 | 49.93 | 369886.0 | 0.2 | 710.0 | 28.07 | 760.0 | 3.51 | |
| 60PSE-400GFN-20DM | GUAIFENESIN/DM/PSEUDOEPHEDRINE | 12.0 | 350.1 | 11.0 | 31.83 | 497.0 | 0.7 | | | | | | | | | | | | | | | | | | | | | | | | | | | | | | | | | | | | | | | | | | | | | |
| 8-MOP | METHOXSALEN | 11.0 | 9003.26 | | | 298.0 | 30.21 | | | | | | | | | | | | | | | 14.0 | 19590.75 | | | 750.0 | 26.12 | | | | | | | | | | | | | | | | | | | | | | | | | |
| A-B OTIC | ANTIPYRINE/BENZOCAINE | 30.0 | 212.86 | 29.0 | 7.34 | 451.0 | 0.47 | | | | | | | | | | | | | | | | | | | | | | | | | | | | | | | | | | | | | | | | | | | | | |
| ABACAVIR | ABACAVIR SULFATE | | | | | | | | | | | 20895.0 | 10337212.78 | 5618.0 | 1840.02 | 1330356.0 | 7.77 | 941.0 | 78.65 | 4677.0 | 0.72 | 59121.0 | 26923482.06 | 8360.0 | 3220.51 | 3761037.0 | 7.16 | 1594.0 | 282.05 | 6766.0 | 7.73 | 68259.0 | 27961706.56 | 9076.0 | 3080.84 | 4341049.99 | 6.44 | 1870.0 | 263.72 | 7206.0 | 7.37 | 69216.0 | 24578834.46 | 9319.0 | 2637.5 | 4424163.0 | 5.56 | 2046.0 | 236.94 | 7273.0 | 6.15 | -14.0 |
| ABACAVIR-LAMIVUDINE-ZIDOVUDINE | ABACAVIR/LAMIVUDINE/ZIDOVUDINE | | | | | | | | | | | | | | | | | | | | | 49.0 | 78230.03 | 49.0 | 1596.53 | 3473.0 | 22.53 | 14.0 | 44.84 | 35.0 | 0.23 | 12201.0 | 17167220.41 | 1821.0 | 9427.36 | 766713.0 | 22.39 | 388.0 | 825.37 | 1433.0 | 11.77 | 12216.0 | 16626213.8 | 1621.0 | 10256.76 | 759933.0 | 21.88 | 377.0 | 945.15 | 1244.0 | 24.19 | -2.0 |
| ABELCET | AMPHOTERICIN B LIPID COMPLEX | 363.0 | 455566.1 | 97.0 | 4696.56 | 49027.0 | 9.29 | 49.0 | 402.05 | 48.0 | 6.41 | 465.0 | 585453.65 | 109.0 | 5371.13 | 59917.0 | 9.77 | 61.0 | 561.53 | 48.0 | 17.96 | 435.0 | 582002.93 | 130.0 | 4476.95 | 56574.0 | 10.29 | 83.0 | 533.82 | 47.0 | 11.66 | 419.0 | 514240.2 | 116.0 | 4433.11 | 55290.0 | 9.3 | 78.0 | 351.81 | 38.0 | 4.39 | 439.0 | 552847.75 | 102.0 | 5420.08 | 47600.0 | 11.61 | 68.0 | 303.14 | 34.0 | 31.55 | |
| ABILIFY | ARIPIPRAZOLE | 2447965.0 | 1469661103.0 | 360675.0 | 4074.75 | 77474808.63 | 19.22 | 57408.0 | 466.03 | 303267.0 | 23.08 | 2572031.0 | 1758069618.0 | 376604.0 | 4668.22 | 82162175.54 | 21.67 | 66009.0 | 501.53 | 310595.0 | 21.23 | 2886837.0 | 2107091535.0 | 396764.0 | 5310.69 | 86150300.42 | 24.71 | 79066.0 | 502.01 | 317698.0 | 21.63 | 2964075.0 | 2527319032.0 | 405160.0 | 6237.83 | 88198691.02 | 28.97 | 78377.0 | 552.0 | 326783.0 | 19.38 | 1635610.0 | 1572428343.0 | 322582.0 | 4874.51 | 47855047.39 | 33.12 | 53024.0 | 519.78 | 269558.0 | 16.5 | 14.0 |