Others titles
Child Indicators For National Oral Health Surveillance System
1993-2015 NOHSS Survey for Child Indicators
Keywords
Oral Health
Division Of Oral Health
Child Dental Health
Children's Oral Health
Dental Carries
Tooth Decay
Untreated Tooth Decay
Caries Experience
Dental Sealants
Basic Screening Survey
Oral Health Prevalence
BRFSS
Association of State and Territorial Dental Directors (ASTDD)
National Oral Health Surveillance System (NOHSS)
National Oral Health Surveillance System Child Indicators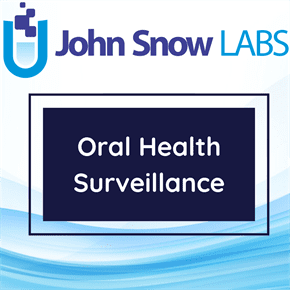 This dataset includes information from data for School year-end 1994 through year-end 2019. State oral health surveys are the data sources for these indicators. States periodically conduct independent screening surveys of a probability sample designed to be representative of all third grade students in the state.
Log in to download
Complexity
Get The Data
For getting access to data download links please read and accept the end-user license agreement.
Your Data License
Research

Non-Commercial, Share-Alike, Attribution

Free Forever

Commercial

Commercial Use, Remix & Adapt, White Label Log in to download
Description
This dataset is provided by Centers for Disease Control and Prevention (CDC), National Center for Chronic Disease Prevention and Health Promotion, Division of Oral Health.Some states also conduct surveys of students in other grades in school, or of Head Start program enrollees. This surveillance activity is voluntary. States submit their data to the Association of State and Territorial Dental Directors (ASTDD), where the survey design and data collected are reviewed for quality and against the criteria for inclusion in NOHSS, before being sent to CDC for inclusion in Oral Health Data.
NOHSS is designed to monitor the burden of oral disease, use of the oral health care delivery system, and the status of community water fluoridation on both a national and state level. It is also designed to track oral health surveillance indicators based on data sources and surveillance capacity available to most states. The Council of State and Territorial Epidemiologists (CSTE) and the National Association of Chronic Disease Directors (NACDD) were instrumental in developing the framework for chronic disease surveillance indicators, including these oral health indicators.
Oral Health Data includes the following indicators of children's oral health from the National Oral Health Surveillance System (NOHSS):
– Caries Experience. Percentage of 3rd grade students with caries experience, including treated and untreated tooth decay.
– Untreated Tooth Decay. Percentage of 3rd grade students with untreated tooth decay.
– Dental Sealants. Percentage of 3rd grade students with dental sealants on at least one permanent molar tooth.
Oral Health Data displays prevalence estimates for these indicators provided by state oral health programs. If a state provided both a crude estimate and an estimate adjusted for non-response, the adjusted estimate is displayed. Detailed information on estimates are a vailable over the Data Portal.
The data value unit used for this dataset is percentage.
About this Dataset
Data Info
| | |
| --- | --- |
| Date Created | 2015-04-22 |
| Last Modified | 2020-06-05 |
| Version | 2020-06-05 |
| Update Frequency | Irregular |
| Temporal Coverage | 1994-2019 |
| Spatial Coverage | United States |
| Source | John Snow Labs; Centers for Disease Control and Prevention; |
| Source License URL | |
| Source License Requirements | N/A |
| Source Citation | N/A |
| Keywords | Oral Health, Division Of Oral Health, Child Dental Health, Children's Oral Health, Dental Carries, Tooth Decay, Untreated Tooth Decay, Caries Experience, Dental Sealants, Basic Screening Survey, Oral Health Prevalence, BRFSS, Association of State and Territorial Dental Directors (ASTDD), National Oral Health Surveillance System (NOHSS) |
| Other Titles | Child Indicators For National Oral Health Surveillance System, 1993-2015 NOHSS Survey for Child Indicators |
Data Fields
| Name | Description | Type | Constraints |
| --- | --- | --- | --- |
| Is_Latest_Data_for_Grade | It indicates whether the data is latest or not for specefic grade. | boolean | required : 1enum : Array ( [0] => true [1] => false ) |
| School_Year_Start | Identifies the year start in which the data is collected ranging from year 1993-2015. | date | required : 1 |
| School_Year_End | Identifies the year end in which the data is collected ranging from year 1994-2017 | date | required : 1 |
| State_Abbreviation | The two-letter abbreviation to represent different states of United States. | string | required : 1 |
| Grade | It indicates the text description of grade in school. | string | required : 1enum : Array ( [0] => Head Start [1] => Kindergarten [2] => First Grade [3] => Second Grade [4] => Third Grade ) |
| Oral_Health_Indicator | Refers to the adult oral health indicator within the survey. | string | required : 1 |
| Data_Value | The actual value or responses collected against each of the survey questions. | number | level : Ratio |
| Low_Confidence_Interval | The lower limit of the confidence interval. | number | level : Ratio |
| High_Confidence_Interval | The higher limit of the confidence interval. | number | level : Ratio |
| Sample_Size | The sample size identifies the target individuals who gave responses against different survey questions. | integer | level : Ratiorequired : 1 |
| Response_Rate | It indicates the response rate for different survey questions. | integer | level : Ratio |
| Is_Adjusted_for_Non_Response | It refers to the point whether non response has been adjusted or not. | boolean | required : 1enum : Array ( [0] => true [1] => false ) |
| Percent_Eligible_For_The_NSLP_Sample_Schools | Percentage of students in participating schools who were eligible for the National School Lunch Program (NSLP). | integer | level : Ratio |
| Percent_Eligible_For_The_NSLP_Sample_Students | Percentage of students participating in the State Oral Health Survey who were eligible for the National School Lunch Program (NSLP). | integer | level : Ratio |
| Percent_Eligible_For_The_NSLP_State | Percentage of students in the state who were eligible for the National School Lunch Program (NSLP). | integer | level : Ratio |
| Location_ID | Two-digit Federal Information Processing Standard (FIPS) code. | integer | level : Ratio |
| Latitude | Identifies the geographical location Latitude. | number | - |
| Longitude | Identifies the geographical location Longitude. | number | - |
| Grade_ID | Identifies the Grade ID. | string | required : 1 |
| Sort_Grade_ID | Identifies the sort order by Grade ID. | integer | level : Ratiorequired : 1 |
| Indicator_ID | It includes the short description of indicator ID. | string | required : 1 |
Data Preview
| | | | | | | | | | | | | | | | | | | | | |
| --- | --- | --- | --- | --- | --- | --- | --- | --- | --- | --- | --- | --- | --- | --- | --- | --- | --- | --- | --- | --- |
| Is Latest Data for Grade | School Year Start | School Year End | State Abbreviation | Grade | Oral Health Indicator | Data Value | Low Confidence Interval | High Confidence Interval | Sample Size | Response Rate | Is Adjusted for Non Response | Percent Eligible For The NSLP Sample Schools | Percent Eligible For The NSLP Sample Students | Percent Eligible For The NSLP State | Location ID | Latitude | Longitude | Grade ID | Sort Grade ID | Indicator ID |
| False | 2004 | 2005 | MO | Third Grade | Untreated Tooth Decay: Percentage of students with untreated tooth decay | 27.0 | 26.0 | 28.0 | 3535 | 49 | True | 45.0 | | 46.0 | 29 | 38.63579078 | -92.56630005 | 3GRADE | 5 | CHD1_3 |
| True | 2019 | 2020 | TX | Kindergarten | Untreated Tooth Decay: Percentage of students with untreated tooth decay | 19.7 | 16.9 | 22.5 | 4723 | 35 | True | 63.0 | 73.0 | 62.0 | 48 | 31.82724041 | -99.42677021 | KGRADE | 2 | CHD1_3 |
| False | 2007 | 2008 | AK | Third Grade | Dental Sealants: Percentage of students with dental sealants on at least one permanent molar tooth | 55.3 | 51.9 | 58.7 | 826 | 48 | False | 42.0 | | 46.0 | 2 | 64.84507996 | -147.722059 | 3GRADE | 5 | CHD1_2 |
| True | 2004 | 2005 | CA | Third Grade | Untreated Tooth Decay: Percentage of students with untreated tooth decay | 28.7 | 27.0 | 30.4 | 10444 | 52 | True | 64.0 | | 57.0 | 6 | 37.63864012 | -120.99999950000002 | 3GRADE | 5 | CHD1_3 |
| True | 2000 | 2001 | ID | Second Grade | Dental Sealants: Percentage of students with dental sealants on at least one permanent molar tooth | 38.0 | 35.2 | 40.9 | 3188 | 73 | True | 50.0 | | 39.0 | 16 | 43.68263001 | -114.36373 | 2GRADE | 4 | CHD1_2 |
| False | 2009 | 2010 | MS | Third Grade | Dental Sealants: Percentage of students with dental sealants on at least one permanent molar tooth | 23.5 | 21.5 | 25.5 | 1928 | 55 | True | 74.0 | 73.0 | 72.0 | 28 | 32.745510100000004 | -89.53803082 | 3GRADE | 5 | CHD1_2 |
| False | 2000 | 2001 | UT | Second Grade | Dental Sealants: Percentage of students with dental sealants on at least one permanent molar tooth | | | | 800 | 62 | False | | | | 49 | 39.36070017 | -111.58713059999998 | 2GRADE | 4 | CHD1_2 |
| False | 2002 | 2003 | VT | First Grade | Untreated Tooth Decay: Percentage of students with untreated tooth decay | 17.2 | 11.9 | 22.6 | 417 | 68 | True | 31.0 | | 31.0 | 50 | 43.62538124 | -72.51764079 | 1GRADE | 3 | CHD1_3 |
| True | 2017 | 2018 | TX | Third Grade | Untreated Tooth Decay: Percentage of students with untreated tooth decay | 17.5 | 15.4 | 19.7 | 4630 | 33 | True | 63.0 | 68.0 | 62.0 | 48 | 31.82724041 | -99.42677021 | 3GRADE | 5 | CHD1_3 |
| False | 2009 | 2010 | ND | Third Grade | Dental Sealants: Percentage of students with dental sealants on at least one permanent molar tooth | 60.4 | 57.9 | 62.9 | 1499 | 90 | True | 36.0 | | 36.0 | 38 | 47.47531978 | -100.118421 | 3GRADE | 5 | CHD1_2 |