Others titles
Members Contributing in Pension Funds
NJ Active and Retired Pension Data
Keywords
Active Pension Members
Pension Members
State Pension
NJ Pension
Pension Funds
NJ Pension Data
Pension Files
Employees Pension Data
Active Pension Employees
NJ Active Pension Members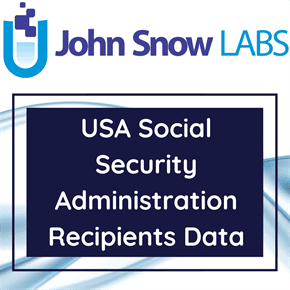 This dataset shows the employees who are active members in a state pension system for the State of New Jersey.
Log in to download
Complexity
Get The Data
The data in CSV format

DOWNLOAD

Metadata in Human Readable format (PDF)

DOWNLOAD

Metadata in Machine Readable format (JSON)

DOWNLOAD
Your Data License
Research

Non-Commercial, Share-Alike, Attribution

Free Forever

Commercial

Commercial Use, Remix & Adapt, White Label Buy Subscription
Description
The dataset reflects data for employees who are active members in a state pension system as reported by the employer. It lists the salary eligible for pension credit for the four most recent calendar quarters reported as well as attributes that describe the status of the member for pension purposes.
This data represents employees who are active contributing members of the pension funds. It includes activity for the quarter reported as well as the three preceding calendar quarters on a rolling basis. Members may have multiple records due to membership in more than one fund.
Pension data is published for both active and retired members of the Public Employees' Retirement System, Teachers' Pension and Annuity Fund, Police and Fireman's Retirement System, State Police Retirement System, Judicial Retirement System, Consolidated Police and Firemen's Pension Fund, and Prison Officers' Pension Fund. It includes both state and local employee data.
About this Dataset
Data Info
| | |
| --- | --- |
| Date Created | 2014-06-25 |
| Last Modified | 2020-08-20 |
| Version | 2020-08-20 |
| Update Frequency | Quarterly |
| Temporal Coverage | 1959-2020 |
| Spatial Coverage | New Jersey |
| Source | John Snow Labs; New Jersey Office of Information Technology Open Data Center; |
| Source License URL | |
| Source License Requirements | N/A |
| Source Citation | N/A |
| Keywords | Active Pension Members, Pension Members, State Pension, NJ Pension, Pension Funds, NJ Pension Data, Pension Files, Employees Pension Data, Active Pension Employees |
| Other Titles | Members Contributing in Pension Funds, NJ Active and Retired Pension Data |
Data Fields
| Name | Description | Type | Constraints |
| --- | --- | --- | --- |
| Last_Name | The last name of the member at the end of the reporting period. | string | - |
| First_Name | The first name of the member at the end of the reporting period. | string | - |
| Middle_Initial | Middle initial of the member at the end of the reporting period. | string | - |
| Enrollment_Date | The date that the member enrolled in the pension fund. | date | - |
| Employer_Name | The name of the employer reporting at the end of the reporting period. | string | - |
| Location_Code | The code that identifies the location of the employer reporting at the end of the reporting period. | integer | level : Nominal |
| Location_Name | The county in which the employer reporting at the end of the reporting period is located, or REGIONAL, or STATEWIDE. | string | - |
| Pension_Fund_ID | The identifier of the pension fund for which this data is being reported. | integer | level : Nominal |
| Pendion_Fund_Name | The name of the pension fund for which this data is being reported. | string | - |
| Pension_Group_ID | The identifier of the pension subgroup if applicable | string | - |
| Pension_Group_Name | The name of the pension subgroup if applicable | string | - |
| Is_Veteran_Status | The veteran status of the member for pension purposes. | boolean | - |
| Service_Years_Quantity | The full years of service in the pension fund credited to the member. | integer | level : Ratio |
| Service_Months_Quantity | The months of service in the pension fund for the most recent partial year credited to the member. | integer | level : Ratio |
| Total_Months_Quantity | The total months of service in the pension fund credited to the member (where each full year of service equals twelve months). | integer | level : Ratio |
| Current_Employer_Salary_Amount | The salary eligible for pension credit reported by the current employer for the current location during the most recent four quarters. | number | - |
| All_Employers_Salary_Amount | The total salary eligible for pension credit reported by all employers for all locations during the most recent four quarters. | number | - |
| Date_of_25_Years | The date upon which a member achieved twenty-five years of pension service, otherwise blank. | date | - |
| Is_20_Year_Status | The status that indicates whether the member is exempt from Chapter 78. "true" indicates the member attained 20 years of service before the Chapter 78 effective date (June 28, 2012) and is exempt from allowance-based health benefit premium calculations if the member retires with at least 25 years of service. All other members are "false". | boolean | - |
| Membership_Tier | The category of retirement benefits available based on the pension fund enrollment date of the member. | integer | level : Nominal |
Data Preview
| | | | | | | | | | | | | | | | | | | | |
| --- | --- | --- | --- | --- | --- | --- | --- | --- | --- | --- | --- | --- | --- | --- | --- | --- | --- | --- | --- |
| Last Name | First Name | Middle Initial | Enrollment Date | Employer Name | Location Code | Location Name | Pension Fund ID | Pendion Fund Name | Pension Group ID | Pension Group Name | Is Veteran Status | Service Years Quantity | Service Months Quantity | Total Months Quantity | Current Employer Salary Amount | All Employers Salary Amount | Date of 25 Years | Is 20 Year Status | Membership Tier |
| CLIFTON | ROBERT | D | 1993-05-29 | GENERAL ASSEMBLY | 96 | STATEWIDE | 2 | PUBLIC EMPLOYEES' RETIREMENT SYSTEM | P | | False | 26 | 5 | 317 | 49000 | 49000 | 2018-12-31 | False | 1 |
| GELDZILER | JAY | | 2019-10-26 | GENERAL ASSEMBLY | 96 | STATEWIDE | 2 | PUBLIC EMPLOYEES' RETIREMENT SYSTEM | P | | False | 0 | 6 | 6 | 24807 | 24807 | | False | 5 |
| ACEVEDO | MICHAEL | | 2009-06-06 | GENERAL ASSEMBLY | 96 | STATEWIDE | 2 | PUBLIC EMPLOYEES' RETIREMENT SYSTEM | P | | False | 10 | 10 | 130 | 71384 | 71384 | | False | 3 |
| ACOSTA | ALEXANDRA | | 2016-03-01 | GENERAL ASSEMBLY | 96 | STATEWIDE | 2 | PUBLIC EMPLOYEES' RETIREMENT SYSTEM | P | | False | 3 | 9 | 45 | 39154 | 39154 | | False | 5 |
| AFRIN | MOMTAHINA | | 2019-03-30 | GENERAL ASSEMBLY | 96 | STATEWIDE | 2 | PUBLIC EMPLOYEES' RETIREMENT SYSTEM | P | | False | 1 | 0 | 12 | 38924 | 38924 | | False | 5 |
| AGNELLO | JEAN | M | 2004-08-01 | GENERAL ASSEMBLY | 96 | STATEWIDE | 2 | PUBLIC EMPLOYEES' RETIREMENT SYSTEM | P | | False | 15 | 8 | 188 | 25000 | 25000 | | False | 1 |
| AHMAD | SHARIQ | | 2016-07-23 | GENERAL ASSEMBLY | 96 | STATEWIDE | 2 | PUBLIC EMPLOYEES' RETIREMENT SYSTEM | P | | False | 3 | 9 | 45 | 87501 | 87501 | | False | 5 |
| ALFORD | AUTUMN | | 2018-12-22 | GENERAL ASSEMBLY | 96 | STATEWIDE | 2 | PUBLIC EMPLOYEES' RETIREMENT SYSTEM | P | | False | 1 | 4 | 16 | 26154 | 26154 | | False | 5 |
| ALLEN | LISA | | 2020-03-14 | GENERAL ASSEMBLY | 96 | STATEWIDE | 2 | PUBLIC EMPLOYEES' RETIREMENT SYSTEM | P | | False | 0 | 0 | 0 | 10358 | 10358 | | False | 5 |
| ANDERSON | CLAIRE | | 2018-11-24 | GENERAL ASSEMBLY | 96 | STATEWIDE | 2 | PUBLIC EMPLOYEES' RETIREMENT SYSTEM | P | | False | 1 | 5 | 17 | 40000 | 40000 | | False | 5 |