Others titles
NYC Crash Data and School Data
NYC Priority Schools Data
Keywords
NYC Safe Routes
Safe Routes
Routes to Schools
Safe Routes to Schools
DOT School Safety
School Slow Zones
Life Safety Evaluations
Schools for Life Safety Evaluations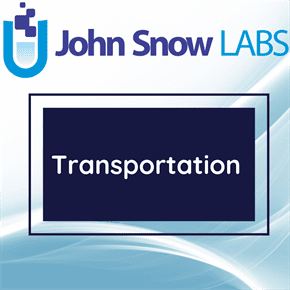 This dataset contains NYC (New York City) Safe Routes to Schools (Priority Schools). DOT (Department of Transportation) analyzed citywide crash data and school data in order to identify a new group of 135 public, private and parochial elementary and middle schools Priority Schools. Each of DOT's Priority Schools receives an individualized planning study which determines both short-term and long-term measures to improve safety.
Log in to download
Complexity
Get The Data
For getting access to data download links please read and accept the end-user license agreement.
Your Data License
Research

Non-Commercial, Share-Alike, Attribution

Free Forever

Commercial

Commercial Use, Remix & Adapt, White Label Log in to download
Description
DOT School Safety implements the City's Vision Zero program by developing street improvement projects near schools. The unit focuses on street redesigns and runs the city's School Slow Zone program whereby speed limits are reduced near schools. School Safety works with communities, schools, elected officials and other units throughout the agency to identify and implement safety projects, and coordinate the implementation of concrete, markings, signals and signage-based safety treatments. In addition, School Safety installs "school" signage on the immediate approach to school property to alert drivers to the presence of students.
DOT School Safety strives to implement changes quickly using in house crews, and works closely with school communities to respond to safety concerns. School Safety focuses its efforts on high crash corridors and intersections near schools and works with units throughout the agency to quickly plan, design, and implement traffic calming projects.
DOT School Safety installs School Slow Zones adjacent to schools to reduce crashes and create a more comfortable pedestrian environment. In a School Slow Zone the speed limit is lowered to 20 mph during school days. If a speed bump is feasible the speed limit is reduced to 15 mph. School Slow Zones are generally installed on streets with only one moving lane per direction.
About this Dataset
Data Info
| | |
| --- | --- |
| Date Created | 2013-03-06 |
| Last Modified | 2022-05-10 |
| Version | 2022-05-10 |
| Update Frequency | Irregular |
| Temporal Coverage | N/A |
| Spatial Coverage | New York City, United States |
| Source | John Snow Labs; Data City of New York; |
| Source License URL | |
| Source License Requirements | N/A |
| Source Citation | N/A |
| Keywords | NYC Safe Routes, Safe Routes, Routes to Schools, Safe Routes to Schools, DOT School Safety, School Slow Zones, Life Safety Evaluations |
| Other Titles | NYC Crash Data and School Data, NYC Priority Schools Data |
Data Fields
| Name | Description | Type | Constraints |
| --- | --- | --- | --- |
| Borough | Borough where school is located | string | - |
| Community_Board | Community Board where school is located | integer | level : Nominal |
| School_Type | Type of school | string | - |
| School_Name_Or_ID | Name of school | string | - |
| School_Address | Street address of school | string | - |
| Postcode | ZIP (5-digits only) codes as US postal codes | integer | level : Nominal |
| Latitude | Latitude location of school | number | - |
| Longitude | Longitude location of school | number | - |
| Council_District | City Council District where school is located | integer | level : Nominal |
| Census_Tract | US Census Bureau Tract | integer | level : Nominal |
| Building_Identification_Number | Building Identification Number. Can be used to look up additional information in DoITT and City | integer | level : Nominal |
| Borough_Block_Lot_Code | Land parcel Borough, Block, Lot code. Can be used to lookup additional information about the school property | integer | level : Nominal |
| Neighborhood_Tabulation_Areas | Boundaries of Neighborhood Tabulation Areas as created by the NYC Department of City Planning | string | - |
Data Preview
| | | | | | | | | | | | | |
| --- | --- | --- | --- | --- | --- | --- | --- | --- | --- | --- | --- | --- |
| Borough | Community Board | School Type | School Name Or ID | School Address | Postcode | Latitude | Longitude | Council District | Census Tract | Building Identification Number | Borough Block Lot Code | Neighborhood Tabulation Areas |
| Bronx | 1 | Public | P.S. 157 GROVE HILL | 757 Caudwell Avenue | 10456 | 40.819258000000005 | -73.908553 | 17 | 75 | 2004464 | 2026250001 | Melrose South-Mott Haven North |
| Bronx | 2 | Public | P.S. 60 (New School #2) | 888 Rev James A. Polite Avenue | 10459 | 40.820403000000006 | -73.898912 | 17 | 87 | 2005348 | 2026960085 | Longwood |
| Bronx | 3 | Public | HARRIET TUBMAN CHARTER SCHOOL | 3565 3rd Avenue | 10456 | 40.83201 | -73.905392 | 16 | 145 | 2001331 | 2023730014 | Claremont-Bathgate |
| Bronx | 3 | Public | P.S. 132 GARRETT A. MORGAN SCHOOL | 1245 Washington Avenue | 10456 | 40.831827000000004 | -73.906607 | 16 | 145 | 2001619 | 2023900001 | Claremont-Bathgate |
| Bronx | 3 | Public | P.S. 140 EAGLE SCHOOL | 916 Eagle Avenue | 10456 | 40.823289 | -73.907948 | 17 | 185 | 2004469 | 2026270009 | Morrisania-Melrose |
| Bronx | 4 | Public | FAMILY LIFE ACADEMY CHARTER SCHOOL | 14 West 170th Street | 10452 | 40.840421 | -73.918293 | 16 | 219 | 2008292 | 2028560029 | Highbridge |
| Bronx | 4 | Public | GRAND CONCOURSE ADADEMY CHARTER SCHOOL | 116 East 169th Street | 10452 | 40.836965 | -73.917383 | 16 | 22102 | 2002858 | 2024660011 | West Concourse |
| Bronx | 4 | Public | JHS 166 ROBERTO CLEMENTE SCHOOL | 250 East 164 Street | 10456 | 40.828696 | -73.917668 | 16 | 18302 | 2002497 | 2024460043 | East Concourse-Concourse Village |
| Bronx | 4 | Public | P.S. 64 PURA BELPRE SCHOOL | 1425 Walton Avenue | 10452 | 40.840096 | -73.91556899999999 | 16 | 223 | 2008098 | 2028430040 | West Concourse |
| Bronx | 4 | Public | P.S. 88 S. SILVERSTEIN LITTLE SPARROW SCHOOL | 1340 Sheridan Avenue | 10456 | 40.837275 | -73.913574 | 16 | 17902 | 2094533 | 2028300017 | East Concourse-Concourse Village |