Others titles
State and National Public Water System and People Receiving Fluoridated Water During 2012-2017
2012-2017 Water Fluoridation and Public Water Systems at State and National Level in U.S.
Public Water System and Water Fluoridation Indicators in Different States of U.S.
Keywords
Oral Health
Water Fluoridation
State Water Fluoridation
National Water Fluoridation
Water Systems Fluoridation
Public Water System (PWS)
Water Fluoridation Reporting System (WFRS)
State and National Water Fluoridation System and Public Water Systems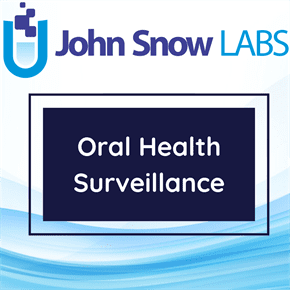 This dataset comprises of the Water Fluoridation Reporting System (WFRS) which has been developed to provide tools to assist states in managing fluoridation programs for the years 2016 and 2017. WFRS is designed to track all community water systems including: 1) fluoridated water systems; 2) water systems that add fluoride; 3) water systems that are naturally fluoridated; 4) water systems that are not fluoridated.
Log in to download
Complexity
Get The Data
For getting access to data download links please read and accept the end-user license agreement.
Your Data License
Research

Non-Commercial, Share-Alike, Attribution

Free Forever

Commercial

Commercial Use, Remix & Adapt, White Label Log in to download
Description
This dataset is provided by Centers for Disease Control and Prevention (CDC), National Center for Chronic Disease Prevention and Health Promotion, Division of Oral Health. National Oral Health Surveillance System (NOHSS) is a collaborative effort between CDC's Division of Oral Health and the Association of State and Territorial Dental Directors (ASTDD).
Monitoring health status and access to preventive interventions and evaluating quality of population-based health services are among the 10 essential public health services. National- and state-based surveys monitor the oral health status of the U.S. population and the Water Fluoridation Reporting System (WFRS) compiles data useful for monitoring access to and evaluating the quality of water fluoridation programs at the state and water system levels. WFRS data have been summarized every two years since 2000, and these summary reports provide estimates for tracking the Healthy People 2010 objective: Increase the proportion of the U.S. population served by community water systems with optimally fluoridated water.
The number of communities and people who benefit from water fluoridation is continuing to grow. This effective public health intervention was initiated in the United States in 1945. In 2014, 74.4% of the U.S. population on public water systems, or a total of 211,393,167 people, had access to fluoridated water.
CDC monitors the progress of the nation and individual states toward meeting the Healthy People 2020 objective on community water fluoridation — that 79.6% of people on public water systems will receive water that has the optimum level of fluoride recommended for preventing tooth decay.
Oral Health Data includes the following indicators of water fluoridation from the Water Fluoridation Report:
– Percentage of the population served by public water systems who receive fluoridated water. This indicator also is part of the following sets of indicators or objectives:
– National Oral Health Surveillance System
– Chronic Disease Indicators
– Healthy People 2020
About this Dataset
Data Info
| | |
| --- | --- |
| Date Created | 2017-06-22 |
| Last Modified | 2017-11-22 |
| Version | 2017-11-22 |
| Update Frequency | Annual |
| Temporal Coverage | 2012-2017 |
| Spatial Coverage | United States |
| Source | John Snow Labs; Centers for Disease Control and Prevention; |
| Source License URL | |
| Source License Requirements | N/A |
| Source Citation | N/A |
| Keywords | Oral Health, Water Fluoridation, State Water Fluoridation, National Water Fluoridation, Water Systems Fluoridation, Public Water System (PWS), Water Fluoridation Reporting System (WFRS) |
| Other Titles | State and National Public Water System and People Receiving Fluoridated Water During 2012-2017, 2012-2017 Water Fluoridation and Public Water Systems at State and National Level in U.S., Public Water System and Water Fluoridation Indicators in Different States of U.S. |
Data Fields
| Name | Description | Type | Constraints |
| --- | --- | --- | --- |
| Year | Identifies the year in which the data is collected ranging from year 2012-2017. | date | required : 1 |
| Location_Type | It identifies National or State level data. | string | required : 1 |
| State_Abbreviation | The two-letter abbreviation to represent different states of United States. | string | required : 1 |
| State | Full name of the different states of United States from where data is gathered. | string | required : 1 |
| Water_System_Classification | System classification denotes whether the data in the row refers to All PWS systems or only systems that are Fluoridating water. | string | required : 1 |
| Breakout_Category | Breakout Category refers to the way in which the data are subset. | string | required : 1 |
| Category_Subset | A specific subset of the Breakout Category column (e.g. for a Breakout Category of 'Population Size Category' the Category Subset may be '<1000', '1000-9999', etc.). | string | required : 1 |
| Water_System_Count | Count of water systems that satisfy the System Classification, Breakout Category, and Category Subset criteria. | integer | level : Ratio |
| Population_Served | Total population of all water systems that satisfy the System Classification, Breakout Category, and Category Subset criteria. | integer | level : Ratio |
| Population_Percent | Percentage of total population of water systems that satisfy the System Classification and Breakout Category, that also satisfy the Category Subset criteria. | number | level : Ratio |
| Water_System_Class_ID | Refers to the one of two types of water systems, fluoridated systems or public water systems. | string | required : 1 |
| Category_ID | Refers to the Population Size Category, or Fluoridation Status. | string | required : 1 |
| Subset_ID | It identifies the subset id for water systems. | string | required : 1 |
| Location_ID | It identify for different locations. | integer | level : Ratiorequired : 1 |
Data Preview
| | | | | | | | | | | | | | |
| --- | --- | --- | --- | --- | --- | --- | --- | --- | --- | --- | --- | --- | --- |
| Year | Location Type | State Abbreviation | State | Water System Classification | Breakout Category | Category Subset | Water System Count | Population Served | Population Percent | Water System Class ID | Category ID | Subset ID | Location ID |
| 2017 | State | AK | Alaska | Only fluoridated systems | Population Size Category | <1000 | 19.0 | 9413.0 | 2.785908565 | FLSYS | PSIZE | P1 | 2 |
| 2017 | State | AK | Alaska | Only fluoridated systems | Population Size Category | 1000-49999 | 11.0 | 76690.0 | 22.69747454 | FLSYS | PSIZE | P2 | 2 |
| 2017 | State | AK | Alaska | Only fluoridated systems | Population Size Category | 50000-99999 | | | | FLSYS | PSIZE | P3 | 2 |
| 2017 | State | AK | Alaska | Only fluoridated systems | Population Size Category | 100000-999999 | 1.0 | 251776.0 | 74.51661690000002 | FLSYS | PSIZE | P4 | 2 |
| 2017 | State | AK | Alaska | Only fluoridated systems | Population Size Category | >999999 | | | | FLSYS | PSIZE | P5 | 2 |
| 2017 | State | AK | Alaska | Only fluoridated systems | Population Size Category | total | 31.0 | 337879.0 | 100.0 | FLSYS | PSIZE | PTOT | 2 |
| 2017 | State | AK | Alaska | All public water systems | Population Size Category | <1000 | 598.0 | 138200.0 | 20.30024384 | ALLPWS | PSIZE | P1 | 2 |
| 2017 | State | AK | Alaska | All public water systems | Population Size Category | 1000-49999 | 48.0 | 290804.0 | 42.71629601 | ALLPWS | PSIZE | P2 | 2 |
| 2017 | State | AK | Alaska | All public water systems | Population Size Category | 50000-99999 | | | | ALLPWS | PSIZE | P3 | 2 |
| 2017 | State | AK | Alaska | All public water systems | Population Size Category | 100000-999999 | 1.0 | 251776.0 | 36.98346015 | ALLPWS | PSIZE | P4 | 2 |