Others titles
Music Industry
Musicians
Artists to Watch in 2023
Keywords
Rising Artist
New Artist
Best Artist in Music
Top Musicians
Top Music Artist
Popular Music
Top Music List
Top 23 Artists to Watch in 2023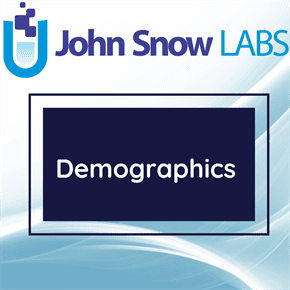 This dataset contains the essential new and rising artists poised to make a major impact in 2023 year.
Log in to download
Complexity
Get The Data
For getting access to data download links please read and accept the end-user license agreement.
Your Data License
Research

Non-Commercial, Share-Alike, Attribution

Free Forever

Commercial

Commercial Use, Remix & Adapt, White Label Log in to download
Description
There's nothing quite like the thrill of finding new artists to put on endless repeat, to obsess over, to count on to express our innermost joys, sorrows, and desires. Some of the musicians on this list have been around for a minute, but are primed to release their best work soon. Others are due to take some of our favorite albums of last year on the road. And some are still bubbling up and developing new sounds that could define major trends of the future. Their styles range drastically, from droning ambient to to masterful Afropop, but they're all pointing fresh ways forward.
This dataset shows the 23 promising artists to watch in 2023 who have seen a significant rise in interest from collectors over the last year. It has been seen particularly notable increases in interest in street artists, abstract painters, fine art photographers, and expressive portraiture. Producing quality and thought-provoking work, the artists in this dataset are making waves in the contemporary art world.
About this Dataset
Data Info
| | |
| --- | --- |
| Date Created | 2023 |
| Last Modified | 2023-01-23 |
| Version | 2023-01-23 |
| Update Frequency | Annual |
| Temporal Coverage | N/A |
| Spatial Coverage | N/A |
| Source | John Snow Labs; Pitchfork; |
| Source License URL | |
| Source License Requirements | N/A |
| Source Citation | N/A |
| Keywords | Rising Artist, New Artist, Best Artist in Music, Top Musicians, Top Music Artist, Popular Music, Top Music List |
| Other Titles | Music Industry, Musicians, Artists to Watch in 2023 |
Data Fields
| Name | Description | Type | Constraints |
| --- | --- | --- | --- |
| Artist_Name | Name of the artist name | string | required : 1 |
| Famous_For | Artist in which they are famous | string | - |
| Description | Detail description of the artist | string | - |
| Top_Song | The top song to listen by the audience | string | - |
| RIYL | Recommended if you like the artist | string | - |
Data Preview
| | | | | |
| --- | --- | --- | --- | --- |
| Artist Name | Famous For | Description | Top Song | RIYL |
| AKAI SOLO | A Brooklyn-based rapper who spits like the child of James Baldwin and underground NYC heroes Cannibal Ox (if they really enjoyed manga) | AKAI bends language to his will, his flows making big words and philosophies feel weightless and freeform. After releasing a string of records over the last few years, including True Sky, a collaboration with fellow Brooklynite Navy Blue, AKAI leveled up with Spirit Roaming, released on the vanguard New York rap label Backwoodz Studioz. He's currently working on a new solo record dubbed Verticality///Singularity. | Demonslayer | Warped beats, unorthodox flows, Senzu Beans, slightly faded Yankee fitteds |
| Ayra Starr | Afropop's latest eclectic It-girl. Her remarkably assured first album, 2021's 19 & Dangerous, is filled with pointed songs of lost love and toxic exes, along with enough hits to warrant a recent deluxe edition. She's also among the few people on Earth who can get Kelly Rowland to spit some bars on a remix and not get completely outshined. | A sage elder lives inside this 20-year-old. Sprinkling aphorisms across her tracks, she exudes the vocal mastery of a veteran while also having fun with uniquely Gen-Z boasts ("I see you watchin' my stories/I see you gaugin' my lifestyle"). Her refreshing experimentalism enchants across high-tempo pop anthems as well as somber heartbreak ballads. | Rush | The catharsis of coming-of-age films, goddess braids, pretending you are trilingual, writing "every tongue that rises up against me shall fall" on your Twitter bio after every mild inconvenience |
| Bandmanrill | A Newark rapper who merges fiery, drill-inspired flows with hyperkinetic Jersey club beats. He's turned everything from Beethoven's Fifth Symphony to an early Miguel hit into hip-thrusting anthems. | Much of today's club-rap explosion prioritizes dancing, but Bandman offers a refreshing focus on rapping. He's looking to double-down on his momentum this year with a collab mixtape alongside the Bronx's Sha EK in the spring, a solo tape in the summer, and his debut album this fall. | Shake It (Baby) (My Humps Remix) | The 2003 New Jersey Nets, twerking, the implausible dance battle at the end of You Got Served |
| Charlotte Adigéry and Bolis Pupul | The Belgian duo whose dancefloor-ready electropop has a comedic slant, led by rubbery basslines and sly hooks poking fun at xenophobia, misogyny, and more. | Adigéry and Pupul's music leaves a bold impression as it fuses electronic and pop styles with a light touch. Listening to their debut, last year's Topical Dancer, is like being let in on a delirious hour of in-jokes from a pair of new friends (with good synths). | HAHA | Camp, absurdist house bangers, anticolonialism |
| Glorilla | This booming mantra-maker already has a handful of songs—including "F.N.F. (Let's Go)" and "Tomorrow 2"—that are not only hits but lifestyle-changers. | Glorilla offers a fresh twist on straight-up, hard-hitting Memphis rap that is gloriously unafraid to put dumbass dudes in their place. | Nut Quick | Terrence Howard's perm in Hustle & Flow, Duke Deuce workout videos, being single and loving it |
| Grace Ives | The New York-based singer-songwriter and synth tinkerer dishes freely about smoking too much pot, but her offbeat electronic pop about crushes and the ridiculousness of the music industry can be remarkably clear-eyed. | Grace Ives leveled up in a big way with her 2022 album, Janky Star, which features some of the finest blog-era throwback pop you'll hear outside of your personal indie-sleaze playlist. | Lullaby | Charli XCX at her most DIY, hopeless crushes, Shelly from Twin Peaks, Max Tundra |
| Hagop Tchaparian | A former tour manager for Hot Chip and Four Tet who caught the latter's ear with a startling demo, this British-Armenian electronic musician spins the sounds of his travels into pummeling dance anthems that pulse with life. | His recent debut LP Bolts reimagines club music by sampling a whole new set of sounds: street musicians playing traditional Armenian instruments, whistling fireworks and crowd noise, even a Jordanian cab driver chatting over Eurodance. | Right to Riot | Musique concrète in the club, screaming reeds, the night train to Yerevan |
| Ice Spice | A Bronx drill star with a breezy but callous touch and disarmingly sultry delivery; the woman who gave new meaning to the word "munch." | The typical Ice Spice anthem is laced with dark, syrupy threats aimed at exposing heartbreakers and ops. Her brand new Like..? EP solidifies her casually ruthless style. | In Ha Mood | Soulful chaos, grungy club vibes, Cardi B, taking what you want without apology |
| Kali Malone | A Colorado-born, Stockholm-based composer and experimental musician who makes pipe organs sound like otherworldly beasts, and modular synth tones tremble like candle flame. Her just-released album Does Spring Hide Its Joy is a three-hour-long (!) microtonal mission statement alongside Sunn O)))'s Stephen O'Malley and cellist Lucy Railton. | Equipped with an innate grasp of the nuances of frequency—she moonlights as a professional organ tuner—Malone channels the drone-music tradition of artists like Éliane Radigue and La Monte Young into long-form pieces that are as physically compelling as they are emotionally cleansing. | Does Spring Hide Its Joy v2.3 | Walk-in coolers, faraway jet engines, fading light, Rothko paintings, the Hum |
| Liv.e | A singer-songwriter and DJ from Texas whose second album of gloriously skewed R&B, Girl in the Half-Pearl, arrives next month. | Liv.e's left-field kiss-offs and laments hover between the new school and the old. Whether delivered in a feathery vocal run or a dusty rap cadence, her reflective yet cutting observations on desire, heartbreak, and deserving better will have you ready to fall in love or swear it off forever. | Wild Animals | Candles in the bathtub, shrooms on a first date, Georgia Anne Muldrow |