Others titles
Measures From The Adult Social Care
Measures From Social Care Framework
Keywords
Adult Social Care
Social Care Outcomes
Social Care Outcomes Framework
Social Care Framework
UK Adult Social Care Outcomes Framework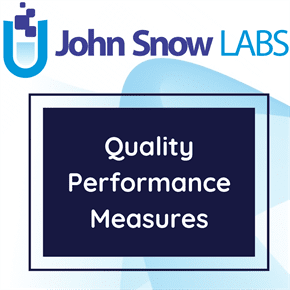 This report provides the findings from the Adult Social Care Outcomes Framework (ASCOF) in England for the period 1 April 2016 to 31 March 2017. The ASCOF draws on data from a number of collections, and measures how well care and support services achieve the outcomes that matter most to people. The measures are grouped into four domains which are typically reviewed in terms of movement over time.
Log in to download
Complexity
Get The Data
For getting access to data download links please read and accept the end-user license agreement.
Your Data License
Research

Non-Commercial, Share-Alike, Attribution

Free Forever

Commercial

Commercial Use, Remix & Adapt, White Label Log in to download
Description
The Adult Social Care Outcomes Framework (ASCOF) has been published annually since 2010-2011, and draws on data from a number of collections. The ASCOF Handbook of Definitions, published by the Department of Health, provides in-depth information on the purpose of the framework, the construction of the constituent measures, and context for their interpretation. The ASCOF is used both locally and nationally to set priorities for care and support, measure progress and strengthen transparency and accountability. The purpose of the ASCOF is three-fold: Locally, the ASCOF supports councils to improve the quality of care and support. By providing robust, nationally comparable information on the outcomes and experiences of local people, the ASCOF supports meaningful comparisons between councils, helping to identify priorities for local improvement and stimulating the sharing of learning and best practice.
The ASCOF fosters greater transparency in the delivery of adult social care, supporting local people to hold their council to account for the quality of the services they provide. A key mechanism for this is through councils' local accounts, where the ASCOF is already being used as a robust evidence base to support councils' reporting of their progress and priorities to local people.
Nationally, the ASCOF measures the performance of the adult social care system as a whole and its success in delivering high-quality, personalized care and support. The framework will support Ministers in discharging their accountability to the public and Parliament for the adult social care system and will inform and support national policy development.
The ASCOF encompasses four domains. These are:
– Enhancing quality of life for people with care and support needs.
– Delaying and reducing the need for care and support.
– Ensuring people have a positive experience with care and support.
– Safeguarding adults whose circumstances make them vulnerable and protecting from avoidable harm.
About this Dataset
Data Info
| | |
| --- | --- |
| Date Created | 2013-12-13 |
| Last Modified | 2017-10-25 |
| Version | 2017-10-25 |
| Update Frequency | Annual |
| Temporal Coverage | 2011-04-01 to 2017-03-31 |
| Spatial Coverage | United Kingdom |
| Source | John Snow Labs; Office for National Statistics; |
| Source License URL | |
| Source License Requirements | N/A |
| Source Citation | N/A |
| Keywords | Adult Social Care, Social Care Outcomes, Social Care Outcomes Framework, Social Care Framework |
| Other Titles | Measures From The Adult Social Care, Measures From Social Care Framework |
Data Fields
| Name | Description | Type | Constraints |
| --- | --- | --- | --- |
| Geographical_Code | Unique Geographical Code for social care framework | string | - |
| Geographical_Description | Social care framework Geographical Description | string | - |
| Geographical_Level | Geographical Level of framework | string | - |
| ONS_Area_Code | Area code for ONS (Office for National Statistics) | string | - |
| ASCOF_Measure_Code | Measure code for ASCOF (Adult Social Care Outcomes Framework) | string | - |
| Gender | Gender of Adult Social Care Outcomes Framework. | string | - |
| Age | Age of Adult Social Care Outcomes Framework. | string | - |
| Measure_Type | Type of Adult Social Care Outcomes Framework measure | string | - |
| Measure_Value | Value of Adult Social Care Outcomes Framework measure | number | level : Ratio |
| Measure_Group | Group of measure | string | - |
| Measure_Group_Description | Description of ASCOF measure group | string | - |
Data Preview
| | | | | | | | | | | |
| --- | --- | --- | --- | --- | --- | --- | --- | --- | --- | --- |
| Geographical Code | Geographical Description | Geographical Level | ONS Area Code | ASCOF Measure Code | Gender | Age | Measure Type | Measure Value | Measure Group | Measure Group Description |
| 102 | Cumbria | Council | E10000006 | 1A | | | Base | 450 | 1A | Social care-related quality of life score |
| 102 | Cumbria | Council | E10000006 | 1AM | Male | | Base | 180 | 1A | Social care-related quality of life score |
| 102 | Cumbria | Council | E10000006 | 1AF | Female | | Base | 270 | 1A | Social care-related quality of life score |
| 102 | Cumbria | Council | E10000006 | 1A1864 | | 18-64 | Base | 160 | 1A | Social care-related quality of life score |
| 102 | Cumbria | Council | E10000006 | 1A65OV | | 65 and over | Base | 290 | 1A | Social care-related quality of life score |
| 102 | Cumbria | Council | E10000006 | 1B | | 18-64 | Base | 500 | 1B | The proportion of people who use services who have control over their daily life |
| 102 | Cumbria | Council | E10000006 | 1BM | Male | 65 and over | Base | 195 | 1B | The proportion of people who use services who have control over their daily life |
| 102 | Cumbria | Council | E10000006 | 1BF | Female | 18-64 | Base | 305 | 1B | The proportion of people who use services who have control over their daily life |
| 102 | Cumbria | Council | E10000006 | 1B1864 | | 65 and over | Base | 170 | 1B | The proportion of people who use services who have control over their daily life |
| 102 | Cumbria | Council | E10000006 | 1B65OV | | 18-64 | Base | 330 | 1B | The proportion of people who use services who have control over their daily life |