Others titles
UK Ministry Of Defense Properties For Disposal 2022
UK Ministry Of Defense Properties For Sale 2022
UK Ministry Of Defense Latest List Of Disposals 2022
Keywords
UK Properties List For Disposal
UK Properties For Sale
UK Ministry Of Defense Disposals
UK Latest List Of Disposals
UK Properties For Sale By Ministry Of Defense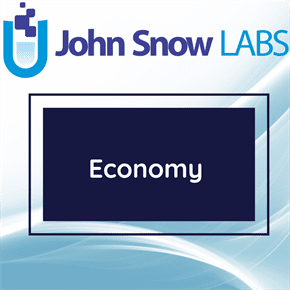 This dataset contains UK data from the Defense Infrastructure Organization Disposals Database House of Commons Report 2017, about the properties of UK Ministry of Defense(MOD) which are currently for sale. Along with properties identification and description data, a deadline (represented as financial year) and a specific ID is presented for all properties.
Log in to download
Complexity
Get The Data
For getting access to data download links please read and accept the end-user license agreement.
Your Data License
Research

Non-Commercial, Share-Alike, Attribution

Free Forever

Commercial

Commercial Use, Remix & Adapt, White Label Log in to download
Description
The source of data is the UK House of Commons and represent the latest update of the list of MOD disposals.
According to the latest MOD Defense Infrastructure Interim Land and Property Disposal Strategy, The UK Government has set a target for land owned by central government to be disposed of. MOD only holds land and property in support of operational defense capability. Land identified as being surplus to requirements is released for disposal. However, recognizing that land is key to generating disposal receipts through economic development, the Defense Infrastructure Organization (DIO) has three key objectives in relation to MOD landholdings:
– being transparent about the landholdings and the disposal principles and selling land in accordance with Treasury guidelines (Managing Public Money),
– not holding land longer than necessary – making sure it is disposed of as quickly as possible; and
– arraying out disposals on terms that both achieve value for money in disposal receipts and generally promote development, economic activity and growth.
The MOD landholdings as of 31 May 2011:
*Country Figures for 2011 (hectares) % Total Land Holdings*
England 184,878 82%
Wales 20,598 9%
Scotland 18,694 8%
N. Ireland 3,029 1%
Total 227,199 100%
In disposing of sites, the DIO seeks to provide clarity and a 'level playing field' for bidders to achieve a clear, sustainable exit having secured the desired outcome and achieved financial close. The Organization actively seeks to avoid any enduring responsibility. The only situation where the DIO would normally anticipate an ongoing role post disposal and financial completion is through the monitoring and release of clawback/overage.
Larger and/or strategically located development sites will usually include identification of a mix of uses to reflect local planning policies. DIO's approach to considering options for use if there is planning uncertainty has been previously stated. Once the mix of end use is agreed, the DIO may choose to agree on a planning brief, master plan or outline planning consent in consultation with the local planning authorities and other stakeholders. Having achieved sufficient certainty about use, the DIO seeks to dispose of the site and transfer the majority of the planning process to the developer, to allow them to bring their scheme through the local planning process.
The DIO may invest to de-risk the site prior to disposal. As a principle, the DIO proposes to undertake the minimum necessary pre-disposal work, subject to Health & Safety issues, value for money and affordability. Often for strategic development sites there will be some complexity relating to planning, title, site conditions or environmental status. As many as possible of the investigations relating to such matters should be transferred to the purchaser but usually a small amount of upfront investigation and/or work with the local planning authority can clarify the position and de-risk the site.
In order to promote development and reflect market risk, very large sites may need to be subdivided into manageable development parcels and disposed of in phases, potentially through a development or 'joint venture' partner.
The terms of disposal generally reflect MOD's standard contract but may be considered on a case by case basis, reflecting the development economics of a particular site and the risks associated with its development. In deciding which of the following broad sets of terms to use, the DIO seeks to maximize the gross accrued disposal receipt whilst ensuring value for money. The decision on terms focuses on the optimal risk transfer to balance those objectives. In most situations the terms will be set before the disposal process starts, in other cases, the disposal process will be used to test different terms to asses which offers the best value for money for that site.
About this Dataset
Data Info
| | |
| --- | --- |
| Date Created | 2013-03-07 |
| Last Modified | 2022-06-28 |
| Version | 2022-06-28 |
| Update Frequency | Irregular |
| Temporal Coverage | 2022 |
| Spatial Coverage | United Kingdom |
| Source | John Snow Labs; Ministry of Defense, UK; |
| Source License URL | |
| Source License Requirements | N/A |
| Source Citation | N/A |
| Keywords | UK Properties List For Disposal, UK Properties For Sale, UK Ministry Of Defense Disposals, UK Latest List Of Disposals |
| Other Titles | UK Ministry Of Defense Properties For Disposal 2022, UK Ministry Of Defense Properties For Sale 2022, UK Ministry Of Defense Latest List Of Disposals 2022 |
Data Fields
| Name | Description | Type | Constraints |
| --- | --- | --- | --- |
| Original_ID | The ID which is associated in the original file with a specific property | integer | level : Nominalrequired : 1 |
| Disposal_Status | Status of disposal one the report was published | string | - |
| Forecast_FY | The year part of a financial year(FY) which represent the deadline for disposal process | string | - |
| Primary_Establishment_Name | The name of the total area (used by MOD) the property (parcel) is belonging to | string | - |
| Primary_Parcel_Name | The name of property for sale (used by MOD) | string | - |
| Address | The address of the property planned for disposal | string | - |
| Town | The town on which territory the property is located | string | - |
| County | The country where the property is located | string | - |
| Country | The UK country where the property is located | string | - |
| Total_Area_Size_In_Hectares | The property size in hectares (10,000 m2) | number | level : Ratio |
| Housing_Unit_Potential | The estimated housing capacity | integer | level : Ratio |
| Constituency | The electoral area/division where the property is located | string | - |
Data Preview
| | | | | | | | | | | | |
| --- | --- | --- | --- | --- | --- | --- | --- | --- | --- | --- | --- |
| Original ID | Disposal Status | Forecast FY | Primary Establishment Name | Primary Parcel Name | Address | Town | County | Country | Total Area Size In Hectares | Housing Unit Potential | Constituency |
| 2030 | Assessment | | DMC DEAN HILL | RESIDUAL OPEN LAND | Dean Hill | West Dean | Hampshire | England | 2.52 | | Salisbury |
| 2070 | Delivery | | ALDERSHOT GARRISON MISC | TALAVERA SCHOOL | Gunhill | Aldershot | Hampshire | England | 3.3 | | Aldershot |
| 2287 | Assessment | | CHILCOMB RANGE | LAND ADJ. 23 ROBERTS ROAD | Off Roberts Road | Barton Stacey | Hampshire | England | 0.21 | | Winchester |
| 2347 | Assessment | | LONGMOOR CAMP | BRAMSHOTT COMMON TRAINING AREA P2 | Hammer Lane | Bramshott Chase | Hampshire | England | 0.99 | | East Hampshire |
| 2351 | Assessment | | SURREY VOLUNTEER ESTATE | CATERHAM ACF | Hawarden Road | Caterham | Surrey | England | 0.36 | 38.0 | East Surrey |
| 2370 | Assessment | | BRISTOL AND AVON VOLUNTEER ESTATE | DORSET HOUSE | Litfield Place, Clifton | Bristol | Avon | England | 0.35 | | Bristol West |
| 2371 | Delivery | | SALISBURY SFA | LAND NORTH OF MANOR FARM ROAD | Manor Farm Road, Ford | Salisbury | Wiltshire | England | 0.53 | | Salisbury |
| 2372 | Assessment | | SALISBURY SFA | LAND OPPOSITE FORD HOUSE | Green Lane, Ford | Salisbury | Wiltshire | England | 0.17 | | Salisbury |
| 2379 | Assessment | | JSCS ASHCHURCH | JSCS ASHCHURCH | A.46 | Ashchurch | Gloucestershire | England | 15.0 | 350.0 | Tewkesbury |
| 2393 | LSDP Phased Delivery | | ROWCROFT/HAZEBROUCK BARRACKS | VARIOUS PARCELS | Biggs Lane | Arborfield | Berkshire | England | | | Wokingham |