Others titles
National Center for Health Statistics Data
NHIS Questionnaires
Keywords
National Health Interview
NHIS
Needed Medical Care
Needed Prescription Drugs
Needed Dental Care
Cost on Medical Care
Medical Care Due to Cost
Non Receipt Prescription Drugs Due to Cost
Dental Care Due to Cost
US Delay or Non Receipt of Needed Healthcare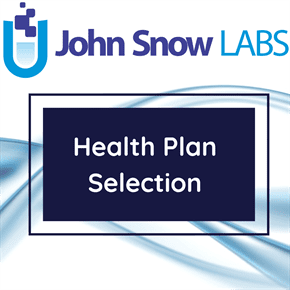 This dataset shows the delay or non-receipt of needed medical care, non-receipt of needed prescription drugs, or non-receipt of needed dental care during the past 12 months due to cost, by selected characteristics for years 1997–2016. Data are based on household interviews of a sample of the civilian noninstitutionalized population.
Log in to download
Complexity
Get The Data
For getting access to data download links please read and accept the end-user license agreement.
Your Data License
Research

Non-Commercial, Share-Alike, Attribution

Free Forever

Commercial

Commercial Use, Remix & Adapt, White Label Log in to download
Description
Health, United States consolidates the most current data on the health of the population of the United States, the availability and use of health care resources, and health care expenditures. Information was obtained from the data files and published reports of many federal government, private, and global agencies and organizations. In each case, the sponsoring agency or organization collected data using its own methods and procedures. Therefore, data in this report may vary considerably with respect to source, method of collection, definitions and reference period.
National Health Interview Survey (NHIS) monitors the health of the U.S. population through the collection and analysis of data on a broad range of health topics. A major strength of this survey lies in its ability to analyze health measures by many demographic and socioeconomic characteristics. During household interviews, NHIS obtains information on activity limitation, illnesses, injuries, chronic conditions, health insurance coverage (or lack thereof), utilization of health care and other health topics.
The survey covers the civilian noninstitutionalized population of the United States. Among those excluded are patients in long-term care facilities, persons on active duty with the Armed Forces (although their dependents are included), incarcerated persons and U.S. nationals living in foreign countries.
Some estimates are considered unreliable. Starting with 2016 data, the reliability of survey percentage estimates was assessed using new multistep National Center for Health Statistics data presentation standards for proportions. Prior to 2016 data, the reliability of estimates for earlier years was evaluated based on relative standard errors (RSE). Data not shown have an RSE greater than 30%. Data are based on persons responding to the questions, "During the past 12 months was there any time when person needed medical care but did not get it because person couldn't afford it?" and "During the past 12 months has medical care been delayed because of worry about the cost?"
This also includes all other races not shown separately, unknown health insurance status, unknown education level and unknown disability status. The race groups white, black, American Indian or Alaska Native, Asian, Native Hawaiian or Other Pacific Islander and 2 or more races include persons of Hispanic and non-Hispanic origin. Persons of Hispanic origin may be of any race. Starting with 1999 data, race-specific estimates are tabulated according to the 1997 Revisions to the Standards for the Classification of Federal Data on Race and Ethnicity and are not strictly comparable with estimates for earlier years. The five single-race categories and multiple-race categories shown in the table conform to the 1997 Standards. Starting with 1999 data, race-specific estimates are for persons who reported only one racial group; the category 2 or more races includes persons who reported more than one racial group. Prior to 1999, data were tabulated according to the 1977 Standards with four racial groups and the Asian only category included Native Hawaiian or Other Pacific Islander. Estimates for single-race categories prior to 1999 included persons who reported one race, or if they reported more than one race, identified one race as best representing their race. Starting with 2003 data, race responses of other race and unspecified multiple races were treated as missing and then the race was imputed if these were the only race responses.
Estimates for education are for persons aged 25–64. GED is General Educational Development high school equivalency diploma. Percent of poverty level is based on family income and family size and composition using U.S. Census Bureau poverty thresholds. Missing family income data were imputed for 1997 and beyond.
About this Dataset
Data Info
| | |
| --- | --- |
| Date Created | 2018-08-29 |
| Last Modified | 2018-08-29 |
| Version | 2018-08-29 |
| Update Frequency | Annual |
| Temporal Coverage | 1997-2016 |
| Spatial Coverage | United States |
| Source | John Snow Labs; National Health Interview Survey; |
| Source License URL | |
| Source License Requirements | N/A |
| Source Citation | N/A |
| Keywords | National Health Interview, NHIS, Needed Medical Care, Needed Prescription Drugs, Needed Dental Care, Cost on Medical Care, Medical Care Due to Cost, Non Receipt Prescription Drugs Due to Cost, Dental Care Due to Cost |
| Other Titles | National Center for Health Statistics Data, NHIS Questionnaires |
Data Fields
| Name | Description | Type | Constraints |
| --- | --- | --- | --- |
| Characteristic | Characteristic concerned by data it can be age, gender, race, Hispanic origin, poverty level or other various characteristics | string | - |
| Characteristic_Details | Subcategory of characteristic concerned by the data | string | - |
| Year | Year of percent distribution of frequency of healthcare visits | date | - |
| Percentage_of_Nonreceipt_of_Medical_Care | Delay or nonreceipt of needed medical care due to cost (Based on persons responding to the questions, "During the past 12 months was there any time when person needed medical care but did not get it because person couldn't afford it?" and "During the past 12 months has medical care been delayed because of worry about the cost?") | number | level : Ratio |
| Standard_Error_for_Nonreceipt_of_Medical_Care | Standard error for percent distribution of peoples with non-receipt of medical care within the past 12 months. | number | level : Ratio |
| Percentage_of_Nonreceipt_of_Prescription_Drugs | Delay or nonreceipt of needed prescription drugs due to cost (Based on persons responding to the question, "During the past 12 months was there any time when person needed prescription medicine but didn't get it because person couldn't afford it?") | number | level : Ratio |
| Standard_Error_for_Nonreceipt_of_Prescription_Drugs | Standard error for percent distribution of peoples with non-receipt of prescription drugs within the past 12 months. | number | level : Ratio |
| Percentage_of_Nonreceipt_of_Dental_Care | Delay or nonreceipt of needed dental care due to cost (Based on persons responding to the question, "During the past 12 months was there any time when person needed dental care (including checkups) but didn't get it because person couldn't afford it?") | number | level : Ratio |
| Standard_Error_for_Nonreceipt_of_Dental_Care | Standard error for percent distribution of peoples with non-receipt of dental care within the past 12 months. | number | level : Ratio |
Data Preview
| | | | | | | | | |
| --- | --- | --- | --- | --- | --- | --- | --- | --- |
| Characteristic | Characteristic Details | Year | Percentage of Nonreceipt of Medical Care | Standard Error for Nonreceipt of Medical Care | Percentage of Nonreceipt of Prescription Drugs | Standard Error for Nonreceipt of Prescription Drugs | Percentage of Nonreceipt of Dental Care | Standard Error for Nonreceipt of Dental Care |
| Age | Under 19 years | 1997 | 4.5 | 0.2 | 2.1 | 0.1 | 6.0 | 0.3 |
| Age | Under 18 years | 1997 | 4.4 | 0.2 | 2.2 | 0.1 | 6.0 | 0.3 |
| Age | Under 6 years | 1997 | 3.3 | 0.2 | 1.6 | 0.2 | 3.9 | 0.4 |
| Age | 6–17 years | 1997 | 4.9 | 0.2 | 2.4 | 0.2 | 6.8 | 0.3 |
| Age | 18–64 years | 1997 | 10.7 | 0.2 | 6.3 | 0.2 | 10.6 | 0.2 |
| Age | 18–44 years | 1997 | 11.0 | 0.2 | 6.9 | 0.2 | 11.7 | 0.3 |
| Age | 18–24 years | 1997 | 10.2 | 0.4 | 6.7 | 0.5 | 11.6 | 0.6 |
| Age | 25–34 years | 1997 | 11.4 | 0.3 | 6.9 | 0.3 | 12.3 | 0.4 |
| Age | 35–44 years | 1997 | 11.0 | 0.3 | 7.1 | 0.3 | 11.2 | 0.4 |
| Age | 19–25 years | 1997 | 11.1 | 0.4 | 7.7 | 0.5 | 13.1 | 0.7 |