Annotation Lab is now the NLP Lab – the Free No-Code AI by John Snow Labs
Updated Sign-In Screen
In the previous version, the login page was simple with static images. Now the Sign-In page highlights the new features we add to the Annotation Lab with animated GIFs.
Brightened Models HUB page
This version of Annotation Lab comes with a brightened and improved Models HUB page. The cards for models, embeddings, and rules are visually pleasing and highlight their source. The displayed information is much more compact and easy to read. The cards are visually separable just by looking at the colors and the card types.
1. Models HUB
2. Available Models
3. Available Embeddings
4. Available Rules
Improved License Import Page
This version provides detailed instructions on how to import licenses and how to get a trial license.
License Information Banner
A license information banner is now available on the Clusters and License pages.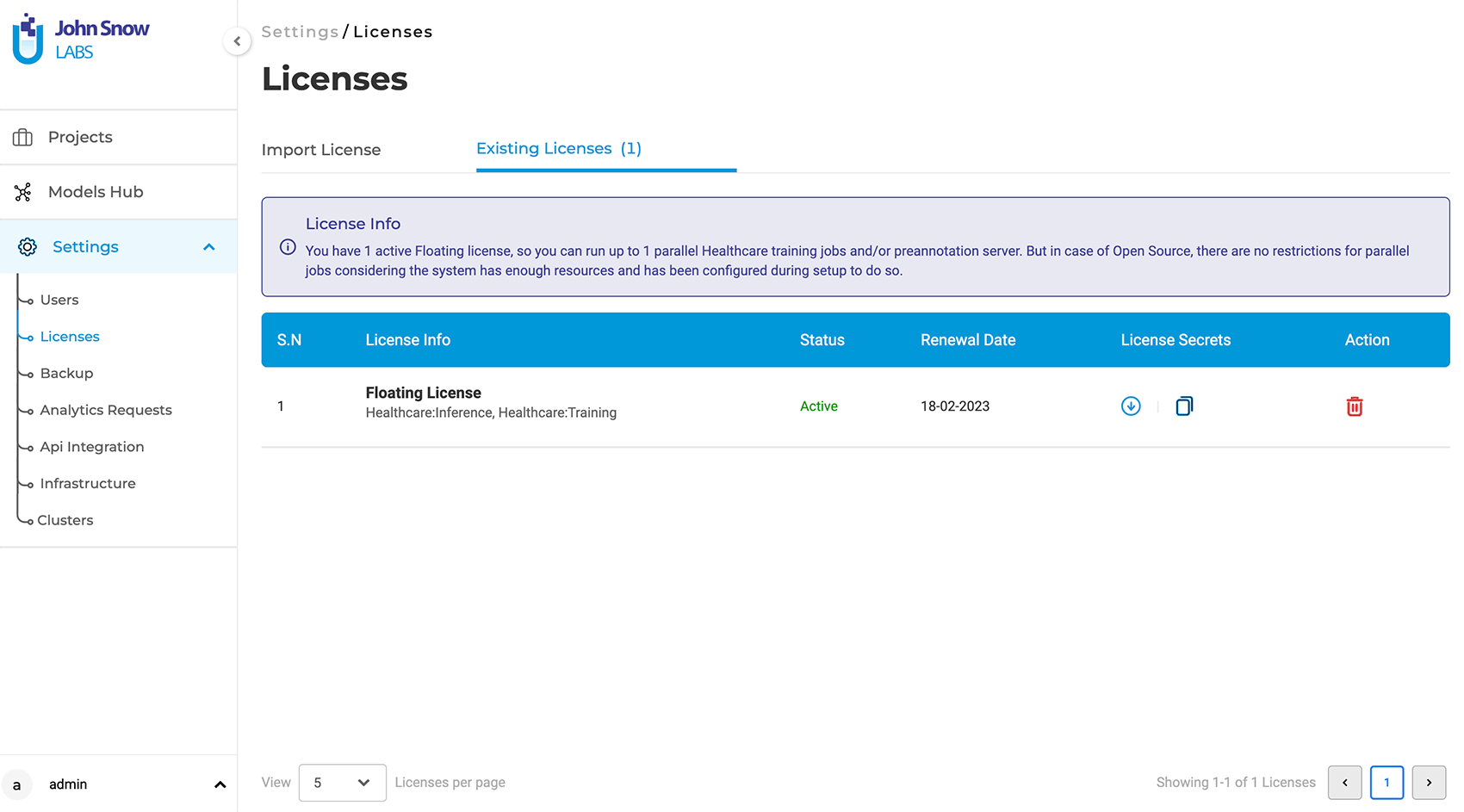 Get & Install It Here.
Full Feature Set Here.