Others titles
Other Exchange Listed Securities
Companies in the Other Exchanges
List of Companies in Other Exchanges
Keywords
NASDAQ
Stock Exchange
Exchange Listing
Round Lot
Share Holders
NASDAQ Traders
ACT Symbols
ETF
Exchange Traded Fund
Nasdaq Listed Symbols
Other Exchange Listed Securities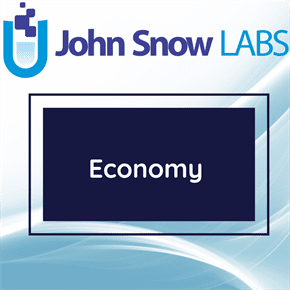 This dataset contains a detailed information on companies listed in the stock exchanges other than NYSE (The New York Stock Exchange) and NASDAQ. It also contains information on each security used in ACT(Automated Confirmation Transaction Service) and CTCI (Computer-to-computer interface) connectivity protocol.
Log in to download
Complexity
Get The Data
For getting access to data download links please read and accept the end-user license agreement.
Your Data License
Research

Non-Commercial, Share-Alike, Attribution

Free Forever

Commercial

Commercial Use, Remix & Adapt, White Label Log in to download
Description
A listed security is a financial instrument that is traded through an exchange, such as the NYSE or Nasdaq. When a private company decides to go public and issue shares, it will need to choose an exchange on which to be listed. To do so, it must be able to meet that exchange's listing requirements and pay both the exchange's entry and yearly listing fees. Listing requirements vary by exchange and include minimum stockholder's equity, a minimum share price and a minimum number of shareholders. Exchanges have listing requirements to ensure that only high quality securities are traded on them and to uphold the exchange's reputation among investors.
Listing on the Nasdaq is considerably less expensive than listing on the NYSE, so newer companies often opt for the Nasdaq if they meet its requirements. The exchange a company chooses to be listed on can affect how investors perceive the stock. Some companies choose to cross-list their securities on more than one exchange. If a stock fails to comply with the exchange's listing requirements, it will be delisted. Delisted securities that can no longer be traded on an exchange will sometimes be traded over the counter. The over-the-counter market does not have listing requirements.
About this Dataset
Data Info
| | |
| --- | --- |
| Date Created | 2017-07-14 |
| Last Modified | 2022-07-20 |
| Version | 2022-07-20 |
| Update Frequency | Quarterly |
| Temporal Coverage | N/A |
| Spatial Coverage | N/A |
| Source | John Snow Labs; Nasdaq Trader; |
| Source License URL | |
| Source License Requirements | N/A |
| Source Citation | N/A |
| Keywords | NASDAQ, Stock Exchange, Exchange Listing, Round Lot, Share Holders, NASDAQ Traders, ACT Symbols, ETF, Exchange Traded Fund, Nasdaq Listed Symbols |
| Other Titles | Other Exchange Listed Securities, Companies in the Other Exchanges, List of Companies in Other Exchanges |
Data Fields
| Name | Description | Type | Constraints |
| --- | --- | --- | --- |
| ACT_Symbol | Identifier for each security used in ACT (Automated Confirmation Transaction Service) and CTCI (Computer-to-computer interface) connectivity protocol. Typical identifiers have 1-5 character root symbol and then 1-3 characters for suffixes, allowing up to 14 characters. | string | required : 1 |
| Security_Name | The name of the security including additional information, if applicable. Examples are security type (common stock, preferred stock, etc.) or class (class A or B, etc.). | string | - |
| Stock_Exchange_Listing | The listing stock exchange or market of a security. | string | - |
| Is_Exchange_Traded_Fund | Identifies whether the security is an exchange traded fund (ETF). Values: true = Yes, security is an ETF. false= No, security is not an ETF. For new ETFs added to the file, the ETF field for the record will be updated to a value of "true". | boolean | - |
| Round_Lot_Size | Indicates the number of shares that make up a round lot for the given security | integer | level : Nominal |
| Is_Test_Issue | Indicates whether the security is a test security. Values: true = Yes, it is a test issue. false = No, it is not a test issue. | boolean | - |
| NASDAQ_Symbol | Identifier of the security used to in various NASDAQ connectivity protocols and NASDAQ market data feeds. Typical identifiers have 1-5 character root symbol and then 1-3 characters for suffixes | string | - |
Data Preview
| | | | | | | |
| --- | --- | --- | --- | --- | --- | --- |
| ACT Symbol | Security Name | Stock Exchange Listing | Is Exchange Traded Fund | Round Lot Size | Is Test Issue | NASDAQ Symbol |
| A | Agilent Technologies, Inc. Common Stock | N | False | 100 | False | A |
| AA | Alcoa Corporation Common Stock | N | False | 100 | False | AA |
| AAA | Listed Funds Trust AAF First Priority CLO Bond ETF | P | True | 100 | False | AAA |
| AAAU | Goldman Sachs Physical Gold ETF Shares | Z | True | 100 | False | AAAU |
| AAC | Ares Acquisition Corporation Class A Ordinary Shares | N | False | 100 | False | AAC |
| AAC.U | Ares Acquisition Corporation Units, each consisting of one Class A ordinary share, and one-fifth of one redeemable warrant | N | False | 100 | False | AAC= |
| AAC.W | Ares Acquisition Corporation Redeemable Warrants, each whole warrant exercisable for one Class A ordinary share at an exercise price of $11.50 | N | False | 100 | False | AAC+ |
| AAIC | Arlington Asset Investment Corp Class A (new) | N | False | 100 | False | AAIC |
| AAIC$B | Arlington Asset Investment Corp 7.00% | N | False | 100 | False | AAIC-B |
| AAIC$C | Arlington Asset Investment Corp 8.250% Seies C Fixed-to-Floating Rate Cumulative Redeemable Preferred Stock | N | False | 100 | False | AAIC-C |